Open Water in Nusa Penida
Looking to get your Open Water Licence in Nusa Penida? You found the right place to do it!
Our Open Water Course 
At DPM Diving Nusa Penida you'll get top quality learning from experienced Scuba Diving Instructors, while having fun and exploring the underwater marvels of Nusa Penida.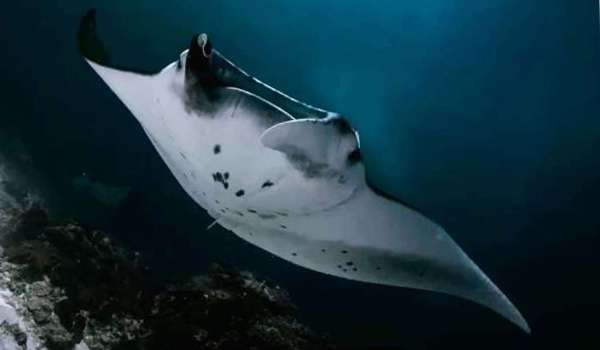 Open Water Course Itinerary
Our Open Water Course includes:
Training & study materials
SSI International & lifetime Certification
After completing your Open Water Course you'll get your Open Water Diver Certificate, which allows you to dive anywhere in the world, always with a dive buddy, at a max. depth of 18 meters / 60 feet.
Open Water Course schedule:
Day 1: Classrom + Pool Training Session
Day 2: Classroom + 2 open water dives at a max. depth of 12 meteres / 40 feet
Day 3: 2 open water dives at a max. depth of 18 meteres / 60 feet.
Did you know that there are more than 6 million divers worldwide? They all started with the Open Water course!
Sign up now and start your adventure!
Fair Pricing
Our Open Water Course price is the best price you'll get in Nusa Penida. What this mean? It's the cheapest price you can find? No, you can probably get lower prices somewhere else, but remember, you get what you pay for.
Our price for this course and for all other diving activities is the lowest possible price for top quality training.
Why you should choose DPM Diving for your Open Water Course? 
Experienced Instructors
Our team is made up of highly experienced professionals. Our lead instructor, David, has more than 12,000 dives on his record, and 20 years of scuba diving experience.
The other team members are also highly experienced and have been trained by the best in the industry.
Trusted Dive Center Worldwide
DPM Diving is a well known diving company established in 6 different locations around the world. Since the launch of our first Dive Center in 2014, more than 11,000 divers have been trained by our instructors.
Ranked #1 on TripAdvisor
Our passion for teaching Scuba Diving has earned us the top rank on TripAdvisor in Nusa Penida with almost 500 5-star reviews. Check it out for yourself!
Eco Friendly Practices
Our love for the ocean and concern for the environment guides us every step of the way, both as individuals and as a dive company.
We believe that the practice of scuba diving and any other water activity is an opportunity to raise awareness of the need for a change in the way humans relate to nature and to promote respect for marine life and the enviroment in general.
Personalized Training
Our Diving Courses focus on personalized training so you can learn at your own pace. We work with small groups of maximum 4 students per instructor, to ensure the highest quality of teaching and safety.
The highest safety standards
At DPM Diving, safety is the first priority. Scuba Diving is a very safe activity as long as the necessary safety standards are followed. In all our years of teaching and practicing Scuba diving, we have recorded 0 safety incidents, thanks to the preparation and commitment of our instructors and staff.
Dive Master & Instructor Training Center
At DPM Diving we train dive professionals, dive guides, dive masters, and dive instructors. We have trained hundreds of dive professionals, who today teach others to dive all over the world.
All of our instructors have been trained in-house, which ensures that each one of them knows perfectly the work dynamics, safety and quality procedures.
Frequently asked questions
How many days does the Open Water Course take?
The Open Water Course takes 3 days. We recommend you to book at least 4 or 5 nights to enjoy the island to the fullest.
Is previous experience required?
No previous experience is required. The Open Water Course is designed for beginners.
What's the max depth in the Open Water Course?
The max depth during the course and once you're certifed as Open Water Diver is 18mts / 60feet.
What's included in the Open Water Package?
We include everything you need to get your Open Water ceritificate. Training and study materials, scuba diving equipment, instructor costs, certification fees, dive insurance, pool training, open water training, international and lifetime certificate.
Do you offer accommodation?
If you need accommodation we can arrange it for you. Just tell us what kind of accommodation you want and we'll help you to find and book it.
What's the Open Water Course price?
The Open Water Course price is 5,00,000 IDR (Indonesian Rupiah)
How big are the groups?
We work with small gropus, maximum 4 students per 1 Instructor.