Scuba Diving Courses & Trips for beginners and advanced divers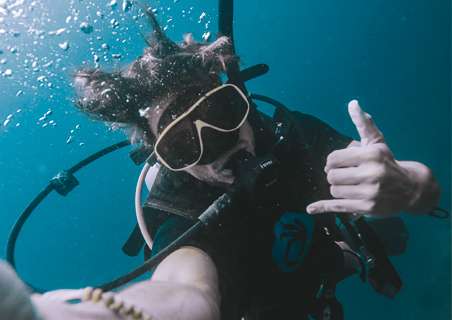 Open water diver
3 days
6,200,000 IDR
Personalized training is combined with underwater practice sessions to ensure you have the skills and experience you need to feel truly comfortable underwater.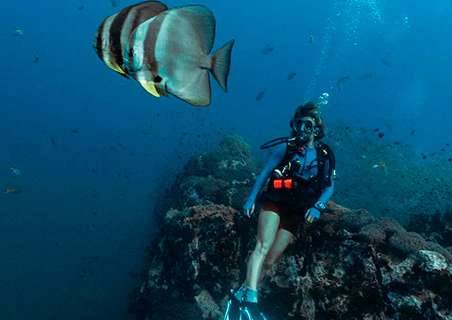 Scuba Diver
2 days
4,600,000 IDR
Explore a new world through the scuba diving course. Cultivate underwater skills, mastering equipment and dive strategies, revealing the enchantments concealed beneath the waves.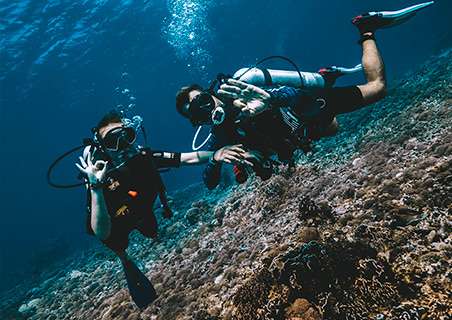 Try Scuba (2 dives)
1 day
1,700,000 IDR
Plunge into the realm of underwater wonders with our Try Scuba course, offering you not just one, but two incredible dives into the blue unknown. Delve beneath the waves under the careful guidance of our expert instructors, as you experience the magic of weightlessness and encounter the beauty of aquatic life.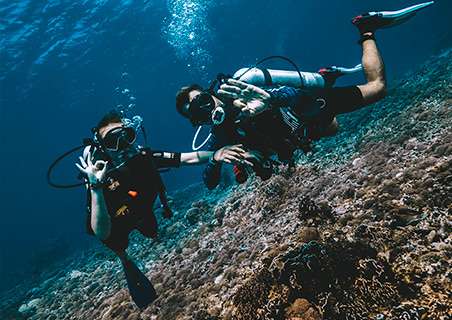 Try Scuba (1 dive)
1 day
1,050,000 IDR
Our Try Scuba Diving a.k.a. Basic Diver, is a 1 day experience for those who want to try Scuba Diving for the first time. Includes 1 pool training session at our private pool and 1 or 2 dives in the crystal clear waters of Gili Trawangan. Max depth of dives is 12 meters.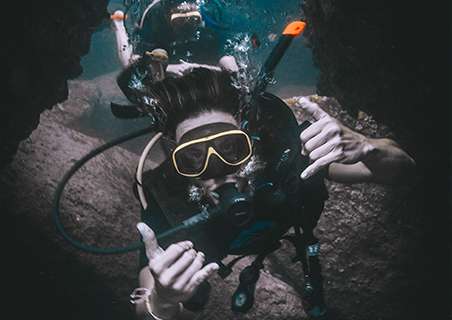 Advanced course
2 days
5,400,000 IDR
Already Certified? Dive deeper and improve your diving skills with the Advanced Adventurer course. You'll be able to dive to 30 mt (100 feet) dept.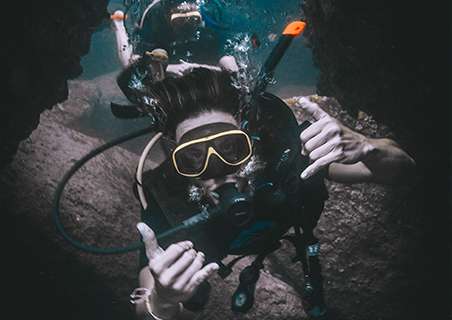 React Right
1 day
2,400,000 IDR
The SSI React Right course is an essential emergency training program that covers a wide range of crucial skills to effectively respond to various emergency situations, both within and outside the diving environment. This course will provide you with the tools and knowledge necessary to assess emergency situations, provide first aid, perform CPR (cardiopulmonary resuscitation), and stabilize affected individuals until professional help arrives.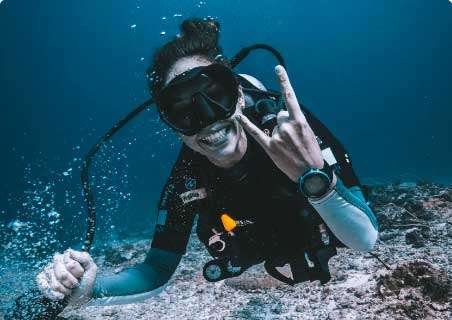 Nitrox Specialty
2 days
2,500,000 IDR
Plunge into the SSI Enriched Air Nitrox Specialty. Acquire enriched air diving skills with up to 40% oxygen, amplifying dive boundaries, safety, and efficiency for remarkable underwater explorations.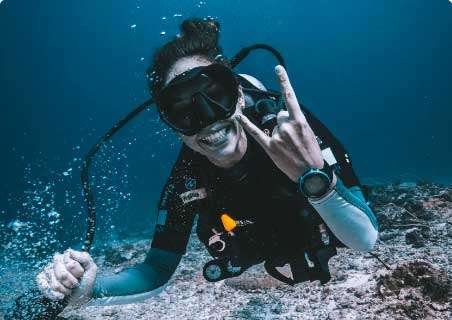 Rescue
2 days
6,400,000 IDR
Unlock enhanced diving competence with the SSI Diver Stress & Rescue course. Learn stress recognition, accident prevention, and emergency response skills, fostering confidence, safety, and adept underwater rescue abilities.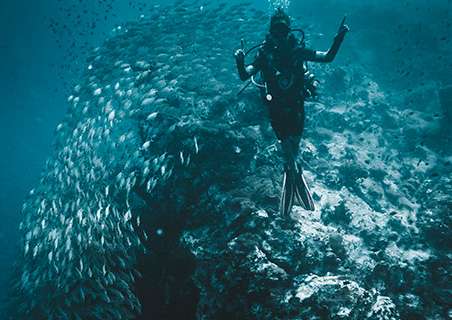 Deep Specialty
2 days
3,600,000 IDR
Join our 2 dives trips in the morning or afternoon boat in small groups and guided by our experienced instructors.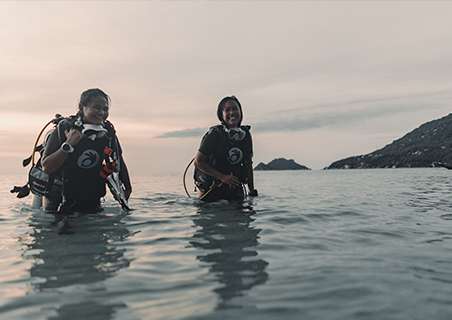 Divemaster Course
6-8 weeks
19,000,000 IDR
Embark on a 2-month adventure to attain Divemaster status. Experience daily dives, assisting courses, learning from skilled mentors, and forming new connections. Explore our Divemaster packages! Requirements: 40 logged dives, Diver Stress & Rescue certification or equivalent. Commence as a novice and evolve into a Divemaster or Instructor. Obtain Dive Guide and Science of Diving accreditations.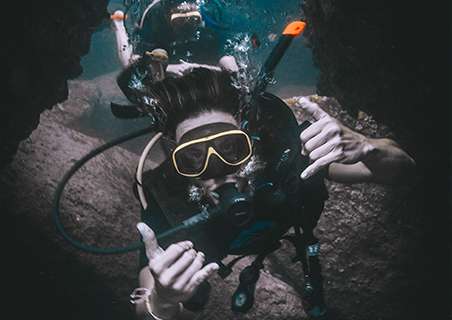 Fun Dives (1 dive)
1 day
590,000 IDR
Embark on exhilarating fun dives in the Gili Islands' mesmerizing underwater environments. Encounter diverse marine life, vibrant coral reefs, and captivating wrecks, making ocean exploration unforgettable.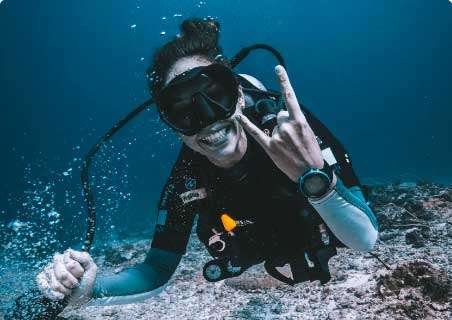 Fun Dives (2 dives)
1 day
1,180,000 IDR
Experience double the excitement with our Fun Dives course featuring two unforgettable dives. Dive into vibrant marine realms, encounter captivating sea life, and create lasting memories as you explore the underwater world with our expert guides.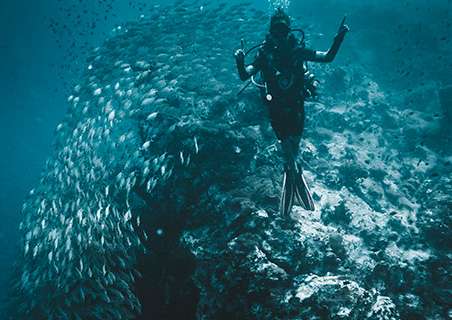 Refresh
2 days
950,000 IDR
Elevate your diving skills with the Refresh Dive Course. Reinforce techniques, restore confidence, and ensure safety for a seamless return to underwater adventures after a hiatus.
National park fee: 100,000 IDR. for one day. A single charge for any activity.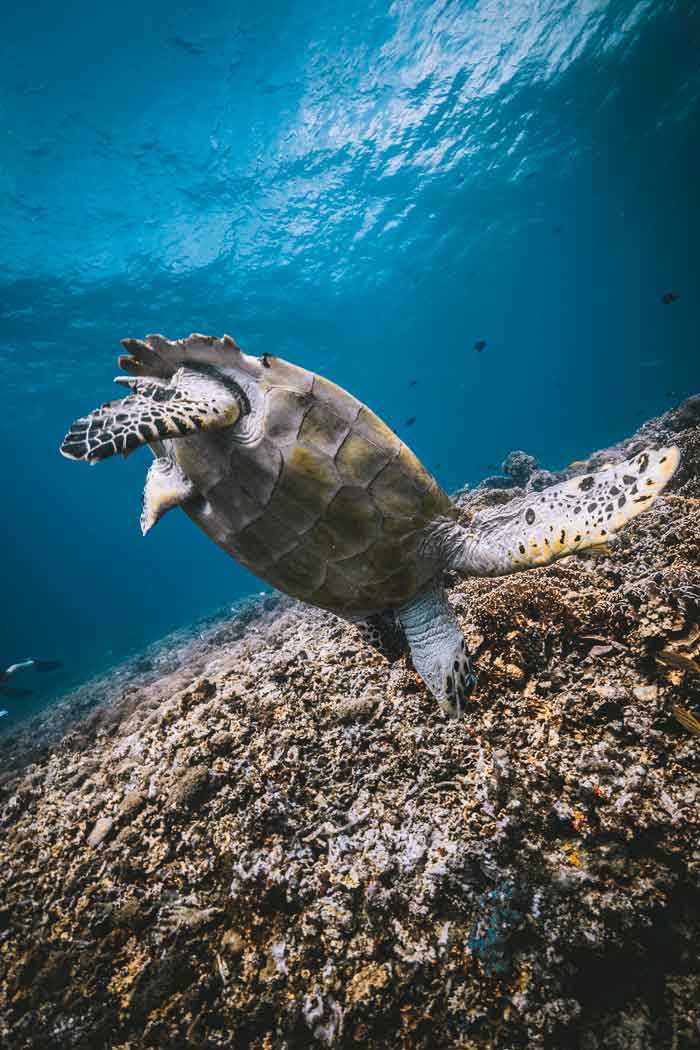 Scuba Diving in Gili Trawangan
Famous for its relaxed atmosphere, turquoise waters, and stunning sunset views, Gili Trawangan is a great place for Scuba Diving, Freediving, or snorkeling. Sea turtles, octopuses, reef sharks, nemos, and cuttlefish are very common encounters around the Island.
Do you want to know what to do, what to see, or where to stay in Gili Trawangan? Or even if you need advice on how to get to the Gilis, don't hesitate to contact us via WhatsApp, we'll be happy to assist you.
We are waiting for you to share this paradise together!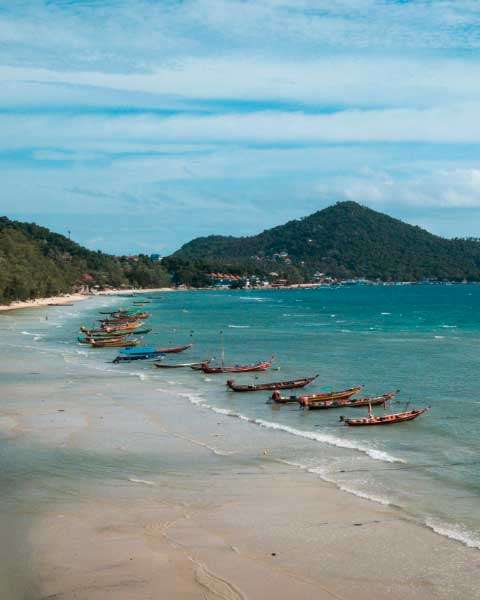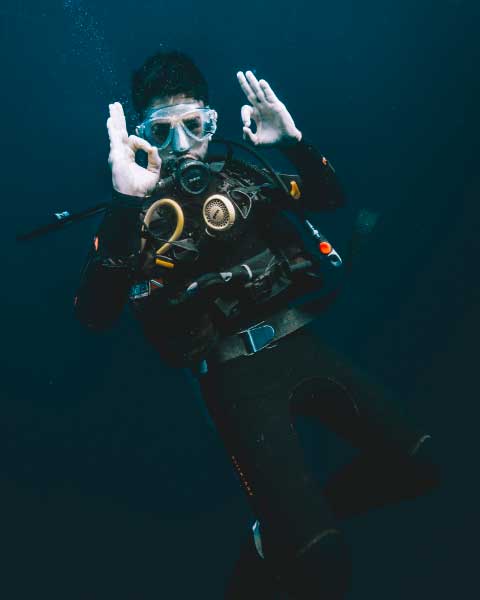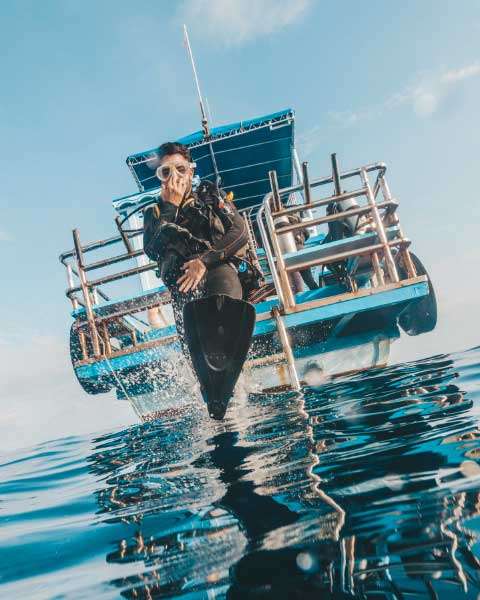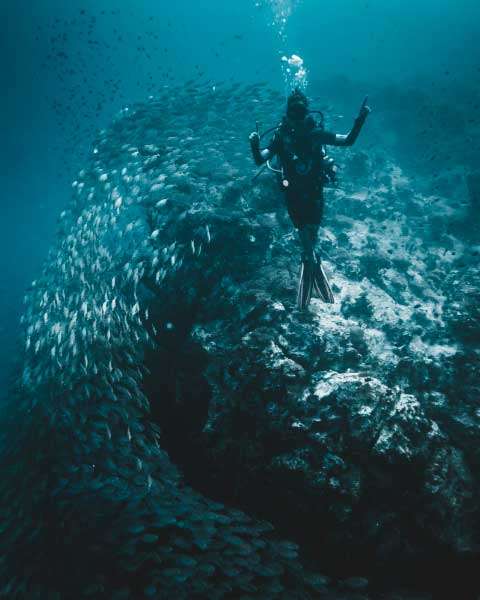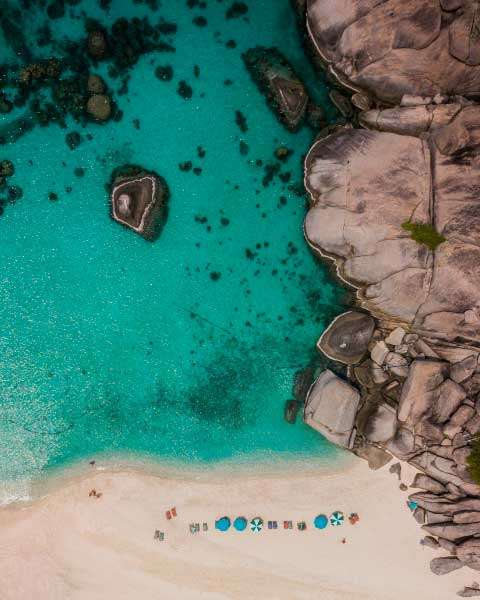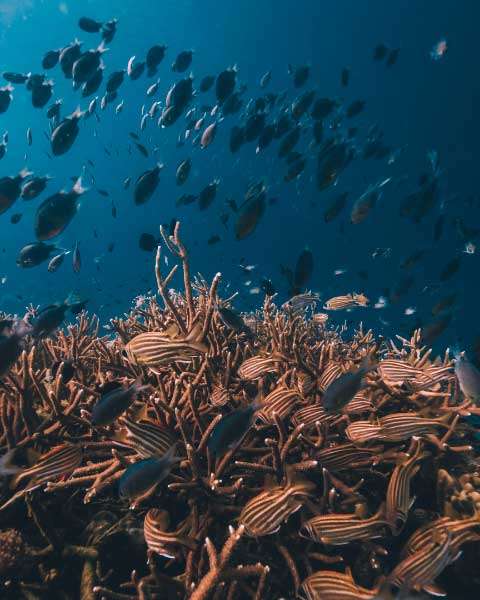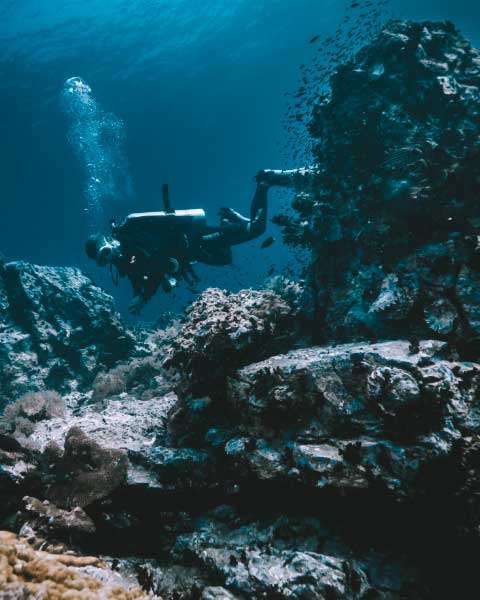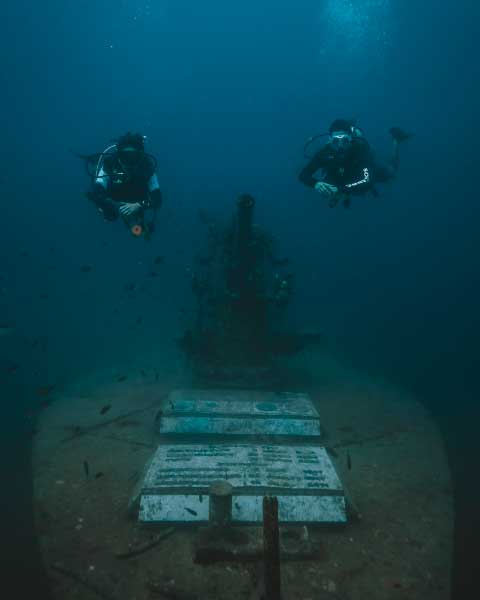 Discover Turtle Heaven
Did you know there's a dive site called Turtle Heaven in Gili Trawangan? We can take you there even if you never dived before! Contact us to find the right diving experience for you!
Posts about Gili Trawangan

Fine sandy beaches, crystal-clear waters, stunning natural landscapes, and vibrant nightlife. The Phi Phi Islands are one of the most desirable destinations in Thailand due to a combination of attractions that could easily paint the scene of an authentic paradise....
Explore de wonders of the Phi Phi islands The image we all have of paradise usually aligns on several points: fine sandy beaches, crystal-clear waters, lush nature, and all sorts of activities for fun. All of these come together in the Phi Phi Islands. Located in the...
If you're planning a trip to this stunning archipelago, here are five of the best beaches in Phi Phi that will surely take your breath away.
Frequently asked questions about Gili Trawangan

Do you have to be certified to scuba dive in Gili?
It is not necessary. At DPM Diving you can get started in scuba diving with our one day experience.
How to dive underwater sculptures Gili?
Off the east coast of Gili Meno, very close to Gili Trawangan, it is possible to discover an impressive underwater sculpture designed by Jason deCaires Taylor.
Soft corals and sponges will first create a home on these statues, which will then provide the foundation for more marine life to flourish here. You can already find plenty of fish and even sea turtles at Nest.
What is the Manta Dive experience like?
It is possible to see manta rays on the Gili Islands with some ease, especially from March to June. However, the most popular species in the area are turtles.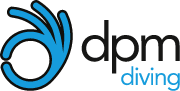 Address:
Jl. Ikan Nautilus, Gili Trawangan, Kec. Pemenang, Kabupaten Lombok Utara, Nusa Tenggara Bar., 83352, Indonesia
URL: https://dpmdiving.com/locations/dpm-diving-gili-trawangan/