Discover the stunning marine life of the turtle island.
Open water diver
3 days
10,900 THB
The Open Water Course is the Most Popular Diving Course around the World. Every year thousands of people learn Scuba Diving in Koh Tao.
Scuba diver
2 days
8,500 THB
The scuba diver course offers essential skills for safe underwater exploration. Learn equipment use, diving techniques, and safety protocols in this exciting and educational adventure.
Try Scuba (2 dives)
1 day
3,500 THB
Our Try Scuba Diving a.k.a. Basic Diver, is a 1 day experience for those who want to try Scuba Diving for the first time. Includes 2 dives at a max depth of 12 meters.
Advanced course
2 days
9,900 THB
The Advanced Adventurer program offers a taste of five distinct open water dives from various SSI Specialty courses, eliminating the need for full Specialty completion.
React Right
1 day
4,000 THB
SSI's React Right is an emergency training program encompassing primary assessment, first aid, CPR, stabilization techniques, plus optional oxygen administration and defibrillation basics. Gain vital skills to handle diverse emergencies within a day.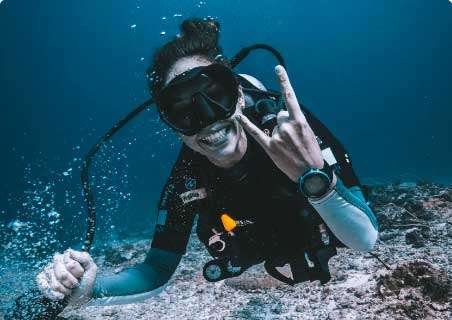 Nitrox Specialty
2 days
7,500 THB
Unveil the Nitrox Specialty Diving course for enriched air exploration. Master safer dive planning, extend bottom times, and delve into underwater wonders with enriched oxygen blends.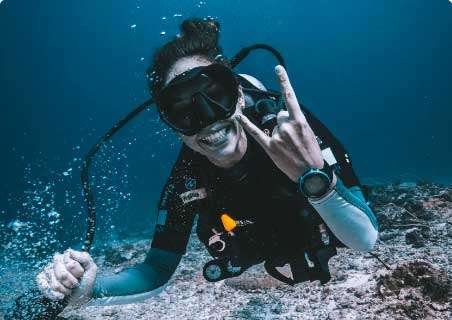 Rescue
2 days
10,000 THB
Diver stress endangers safety and rescue. SSI's Diver Stress & Rescue course equips you to recognize stress, prevent accidents, and handle emergencies, boosting underwater confidence and safety.
Deep Specialty
2 days
7,500 THB
Unlock thrilling depths with the SSI Deep Diving Specialty. Safely explore beyond 18 meters, gaining skills to dive to 40 meters, expanding recreational horizons for unforgettable underwater experiences.
6-8 weeks
39,000 THB
Immerse in a 2-month journey to become a Divemaster—learn, dive, and have fun! Dive daily, assist courses, learn from experienced instructors, and enjoy making new friends. Check out our Divemaster packages! Prerequisites: 40 logged dives, Diver Stress & Rescue certification or equivalent. Start from scratch and progress to Divemaster or Instructor. Gain Dive Guide and Science of Diving certifications.
Diving Instructor
2 weeks
79,000 THB
Embark on a journey to become a Scuba Diving Instructor. Complete the Instructor Training Course and Evaluation to kickstart your career confidently, with a 100% approval rate from DPM Diving candidates.
SSI Crossover
5 days
28,000 THB
The SSI Dive Professional Crossover program introduces dive professionals from recognized agencies to SSI principles and procedures. Acquire skills to safely conduct equivalent SSI programs confidently.
Fun Dives (2 dives)
1 day
2,500 THB
Embark on exhilarating fun dives, exploring vibrant underwater landscapes. Encounter marine life, reefs, and wrecks, immersing in the beauty of the ocean for unforgettable adventures.
Refresh
1 day
2,500 THB
Revitalize your diving skills with the Refresh Dive Course. Review essential techniques, boost confidence, and ensure safe underwater experiences after a break from diving.
Excellent
4.9
★
★
★
★
★
Based on 2512 reviews from
review us on
Shubham G.
★★★★★
Amazing experience as first time divers for me and my wife …. Kudos to DPM for the overall experience, George for smooth co-ordination and communication and our master diver Sergi for a memorable and amazing diving experience… highly recommend!!
Vicky S.
★★★★★
Fui a bucear por primera vez en Koh Tao con DPM. Fue una experiencia increíble. Mi instructor fue el Turco. Fue super responsable y me sentí muy segura en todo momento. Volvería a bucear con Dpm y sobretodo con El Turco, un profesional maravilloso.
Craig B.
★★★★★
Lisa was a great diving instructor super helpful and positive
Isabel Maria Perez P.
★★★★★
Muy buen trato desde el primer momento con Jorge en recepción. La experiencia del curso open water y advanced adventurer (Deep diving) ha sido fantástica. Nuestro instructor Ra y DiveMaster Meri nos transmitieron la confianza necesaria para poder disfrutar completamente. ¡Son geniales e increibles!MUY RECOMENDABLE realizar cualquier actividad con DPM DIVING ya que transmiten mucha cercanía y es un lugar muy acogedor.¡¡Gracias por todo y esperamos poder volver!!
Sara Perez P.
★★★★★
Trato excelente, ambiente familiar y gente espectacular.Hice con mis hermanas el open water + adventure advance con un instructor (Ra) y una divemaster (Meri) geniales y supdivertidos. Disfrutamos y nos trasmitieron la confianza necesaria para adentrarnos en el mundo del buceo.Completamente recomendableGracias por esta experiencia!
Tessa B.
★★★★★
Een hele fijne duikschool! Bij mij zat de Nederlandse (impian) al vol, dus ik kwam hier terecht omdat ze een Nederlandse instructrice hadden, Lisa. Ondanks dat alles in het Engels was, was het super goed te begrijpen. Lisa legde alles heel rustig uit en was geduldig met iedereen. Ik kan deze duikschool zeker aanraden!
Seána J.
★★★★★
DPM Diving Koh Tao was definitely the best choice for my first ever diving experience. The hostel has a wonderful chill vibe with lovely art and signs in the building. The SSI lessons were well executed with easy to follow in-depth explanations. Our instructor Tyler was brilliant couldn't do enough for us. He was excellent at explaining everything and made us feel safe and in control in the water. Saw loads of sea life and had the best 3 days! Would highly recommend 👌
Luke F.
★★★★★
Brilliant experienc at dpm, and big thanks to our instructor Tyler, he couldn't do enough to help us.
Jacob T.
★★★★★
Did the open water course with Nico as my instructor and loved every minute. Nico is a great instructor who is easy to talk and joke with, and makes you feel extremely safe underwater. Would recommend DPM to anyone looking to try scuba diving
What you'll see diving in Koh Tao
Koh Tao: the diving island
Diving in koh tao is the star activity of the island.
This small island in the Gulf of Thailand is one of the most popular places in the world for diving courses.
Koh Tao also has beautiful beaches, viewpoints, breathtaking sunsets and much more.
Check our Koh Tao Guide to make the most of the island.
In this guide you will find first-hand, useful and updated information about Koh Tao: what to do, where to stay, the best beaches, snorkeling, and much more.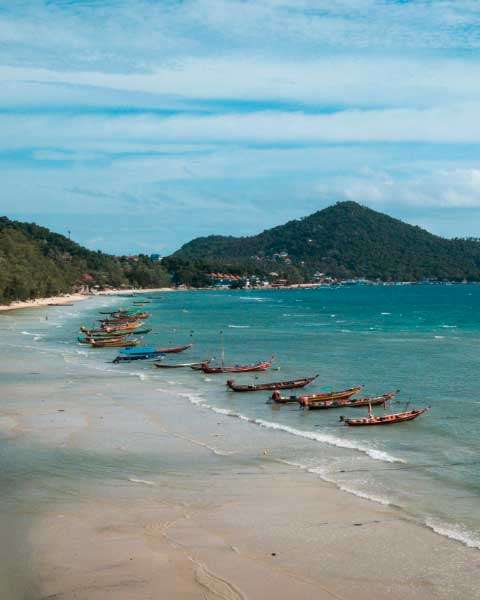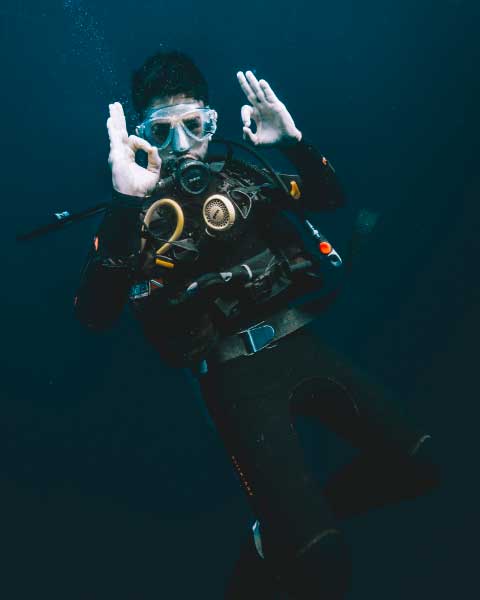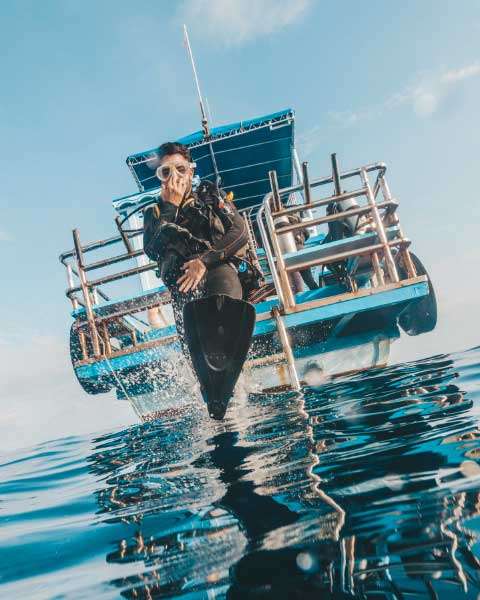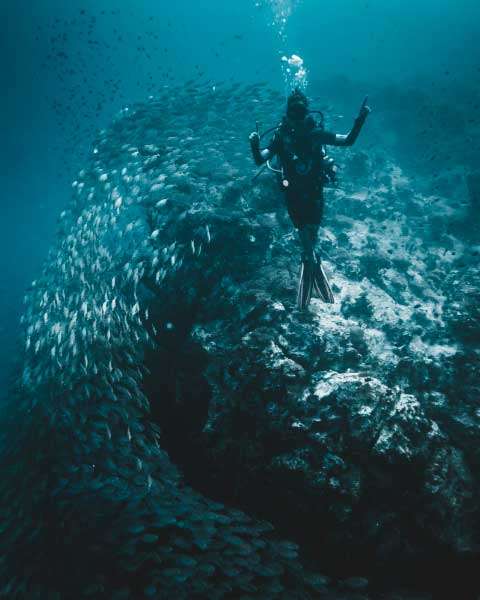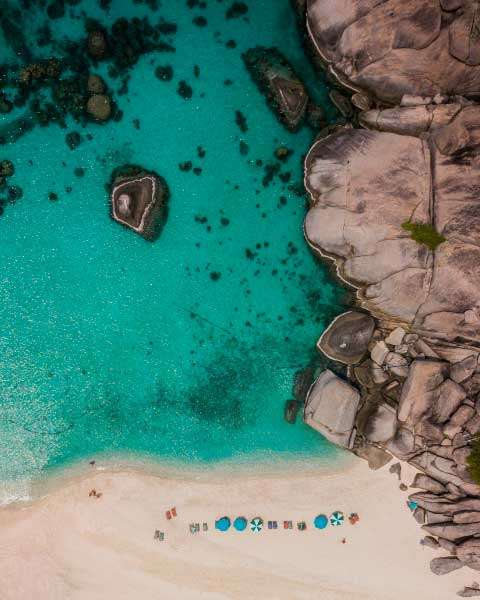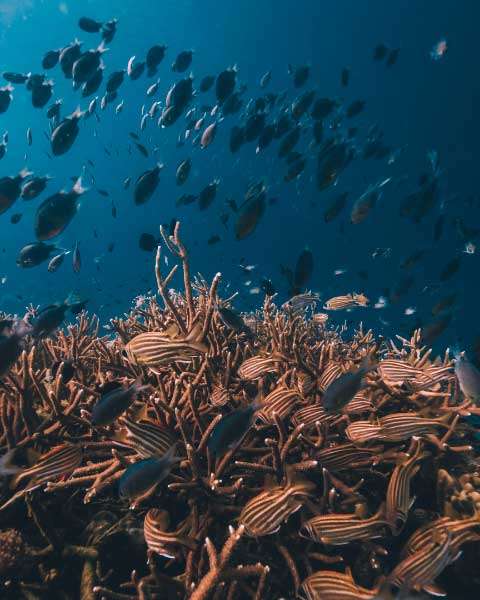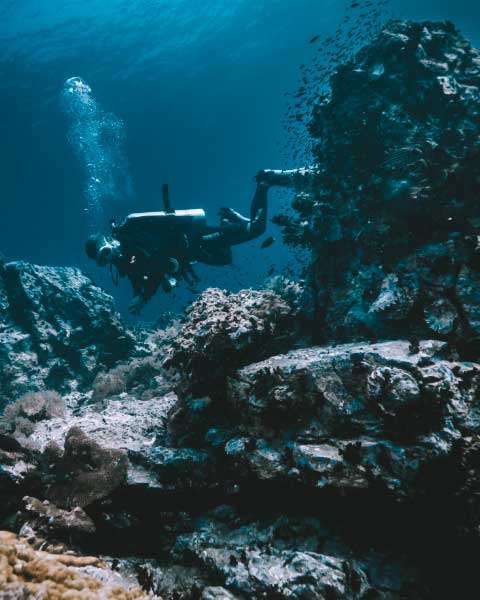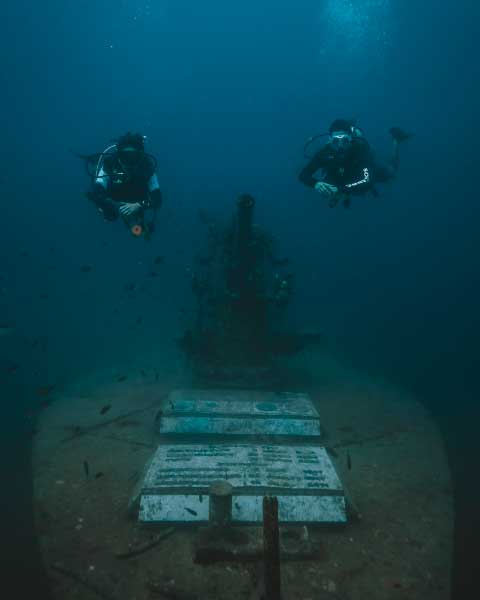 DPM Koh Tao Diving Hostel & Bar
DPM Koh Tao Diving Hostel & Bar is located in Koh Tao, 100 meters from Mae Haad Beach, and offers 3-star accommodation with a terrace. This 3-star inn features a shared lounge and air-conditioned rooms with free Wi-Fi and private bathrooms. A shuttle service can be arranged by the staff. Bed linen and towels are provided in the inn's rooms.
Near DPM Koh Tao Diving Hotel & Bar there are several places of interest, such as the beaches of Sairee, Jansom Bay and Exchange/ATM Sairee Branch.
Explore the crystal clear waters of Koh Tao while
enjoy its impressive marine life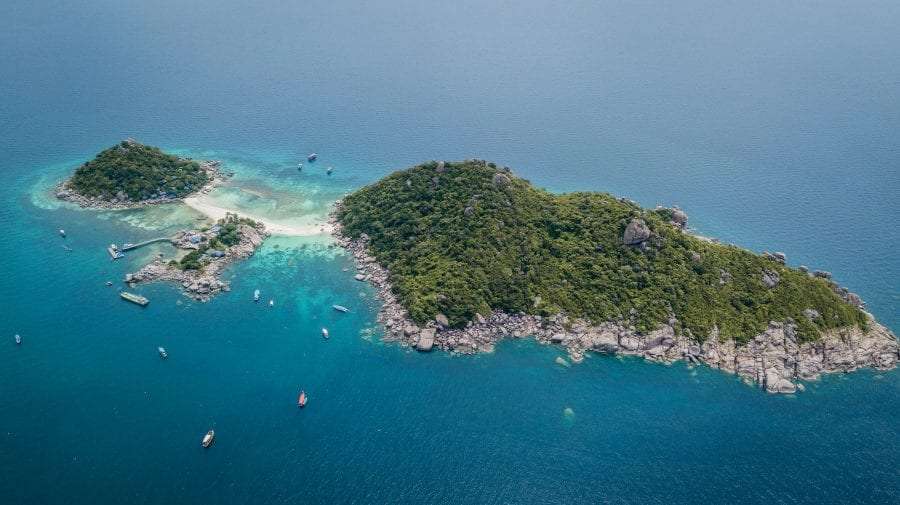 In this guide, you'll find first-hand and updated information about Koh Tao Island. We have been living in this little paradise for years and explored every corner of the island, under the water and up to the hills! Koh Nang Yuan Island, Koh Tao THINGS TO DO IN KOH...
Frequently asked questions about Koh Tao
How is diving in Koh Tao?
Koh Tao is a perfect island to get you started in scuba diving, as well as to get you certified for more advanced courses. The diversity of dive sites allows you to adapt the dive to the diver's level of specialisation. In addition, its seabed offers a rich biodiversity and fairly good visibility conditions.
Where to dive in Koh Tao?
In Koh Tao you can dive all year round, and it offers different options depending on the diver's level of specialisation, from beginners to professionals. And, therefore, there are plenty of dive sites around the island – some of the best known are Green Rock, South West Pinnacle, Sail Rock or Shark Island. Either way, ask our Koh Tao team to suggest the best option for you.
How to choose dive school Koh Tao?
Koh Tao is the most popular island in the world for diving or getting certified. Therefore, there are many diving schools spread all over the island. DPM Diving has been on Koh Tao for more than 10 years now, and we have trained thousands of people, achieving a high degree of satisfaction thanks to a first class team of professionals.
Where to scuba dive in Thailand?
Thailand is a true paradise for diving lovers. Hundreds of islands and kilometres of coastline from which to access spectacular sea beds with a rich biodiversity of species. But among all the places in this Asian country, the two most emblematic are Koh Tao, also called the 'Island of Diving', for its ideal conditions for the practice, and Koh Phi Phi, a magical place with incredible dives.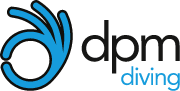 Address:
1 Tambon Village / building, Soi dpm diving, Koh Tao, Surat Thani, 84360, Thailand
URL: https://dpmdiving.com/locations/dpm-diving-koh-tao/