Scuba Diving Courses & Trips by Ocean Lovers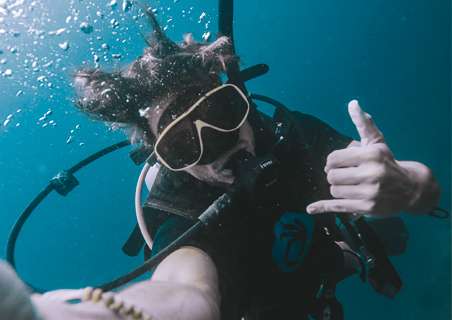 Open water diver
3 days
6,000,000 IDR
The Open Water Course is the Most Popular Diving Course around the World because is the entry-level to discover the wonderful underwater world and becoming a certified diver.
Learn to dive and get your Open Water Certificate in Nusa Penida in only 3 days.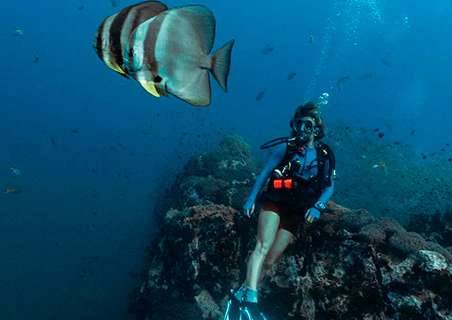 Scuba diver
2 days
4,000,000 IDR
Dive into a new realm with the scuba diver course. Develop underwater expertise, from gear mastery to dive planning, and discover the wonders hidden beneath the surface.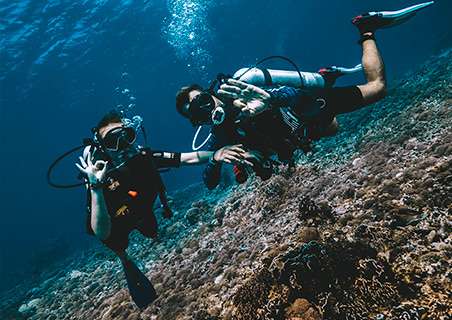 Try Scuba (2 dives)
1 day
2,000,000 IDR
Dive into the world of underwater exploration with our "Try Scuba" course, featuring two immersive dives. Discover the thrill of breathing underwater as you embark on a journey to explore captivating marine landscapes.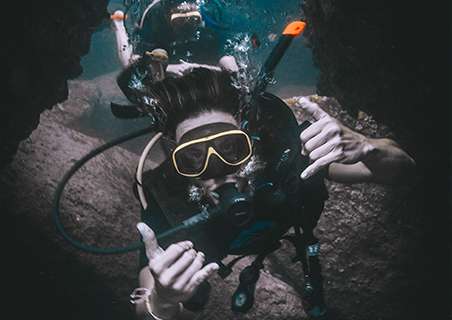 Advanced course
2 days
5,000,000 IDR
If you already know you want to go further in your dive training, the advanced adventurer course is for you.
We will dive down to 30 meters depth, practice drift diving, buoyancy training, and more in a total of 5 dives.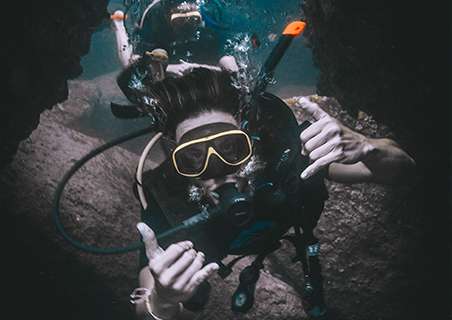 React Right
1 day
1,600,000 IDR
SSI's React Right is a swift emergency training. Gain skills to adeptly handle emergencies, whether diving-related or not, in just a day. Learn proper responses for safety and efficacy.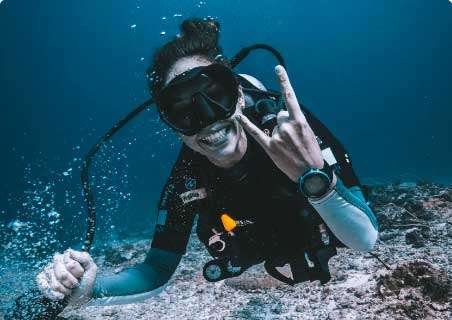 Nitrox Specialty
2 days
1,750,000 IDR
Unlock the SSI Enriched Air Nitrox Specialty. Dive into planning and diving with enriched air blends up to 40% oxygen, expanding dive times, safety, and convenience for travel and liveaboards.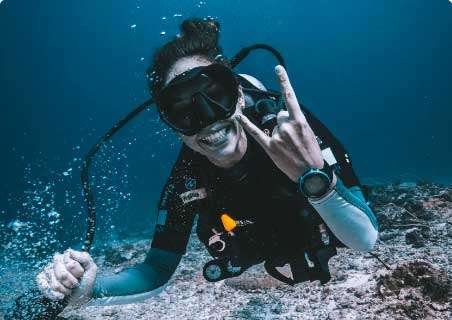 Rescue
2 days
6,000,000 IDR
SSI Diver Stress & Rescue course equips divers to recognize and manage stress, prevent accidents, and respond effectively to emergencies. Build confidence, safety, and rescue skills for enhanced underwater experiences.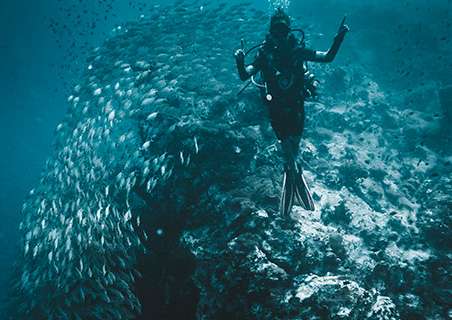 Deep Specialty
2 days
3,100,000 IDR
Delve into the SSI Deep Diving Specialty. Equip yourself to explore depths beyond 18 meters safely. Master techniques and extend your recreational diving reach to 40 meters.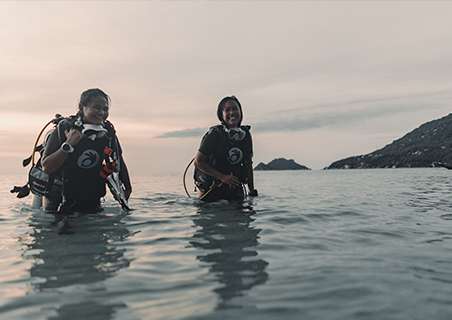 Divemaster
6-8 weeks
18,000,000 IDR
Embark on the transformative Divemaster course for two months of diving, learning, and certification. Assist courses, learn from seasoned instructors, and engage in Dive Center operations for comprehensive underwater mastery.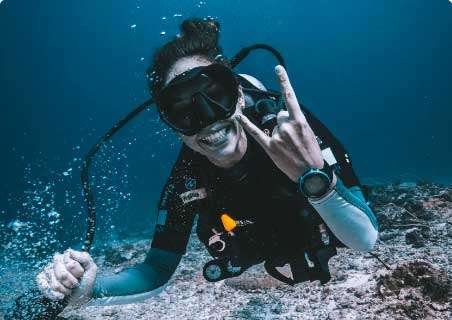 Fun Dives (2 dives)
1 day
1,500,000 IDR
Indulge in the joy of fun dives, venturing into captivating underwater worlds. Encounter marine marvels, vibrant reefs, and intriguing wrecks, fostering ocean exploration and cherished memories.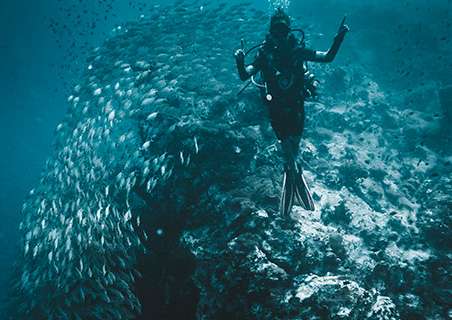 Refresh
1 day
1,800,000 IDR
Reignite your diving expertise with the Refresh Dive Course. Rediscover crucial techniques, rebuild confidence, and ensure safety for an enjoyable return to underwater exploration.
What you'll see diving in Penida
Looking for a top diving destination? Welcome to Nusa Penida!
This wild and beautiful island has a unique mix of Balinese and Muslim culture, incredible cliffs and beaches, and some of the best dive sites in the world.
Check out our Top 5 places to visit in Nusa Penida.
For bookings, questions about our diving activities or anything regarding your trip to Penida, you can always reach us on WhatsApp. We'll be happy to assist you.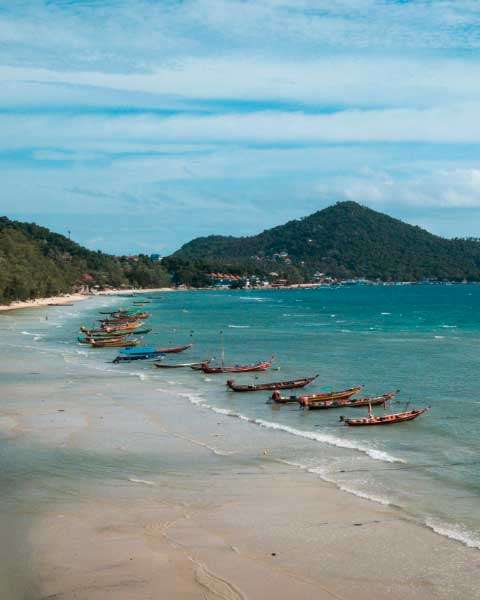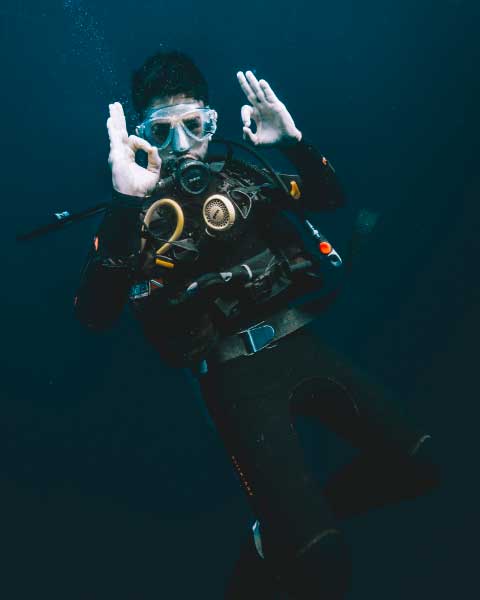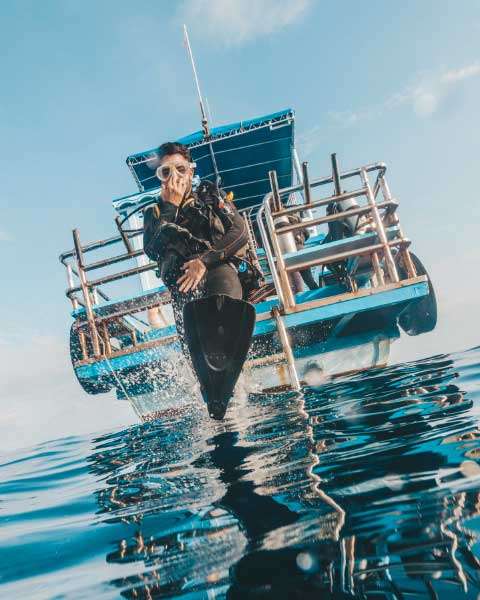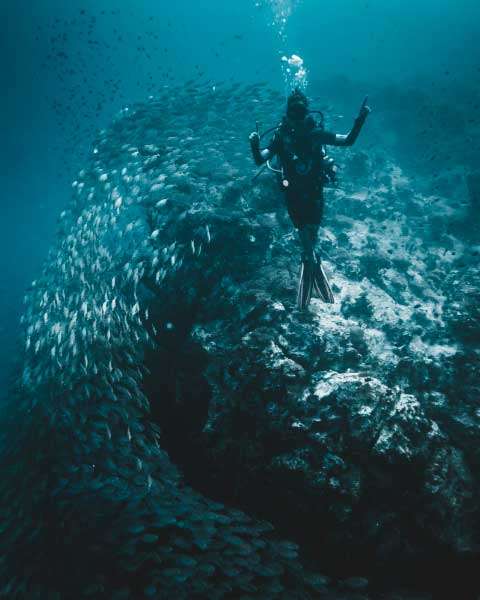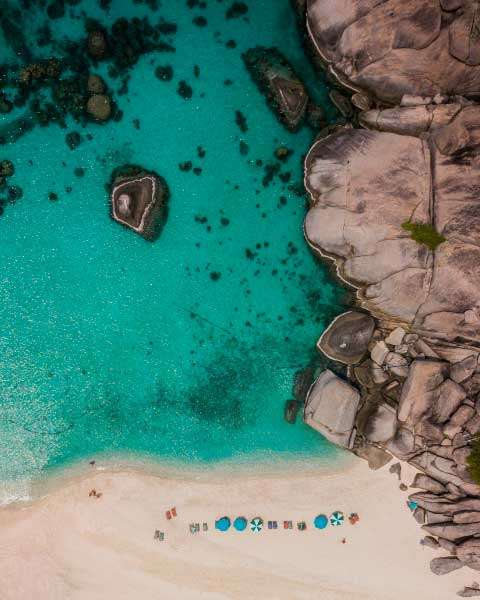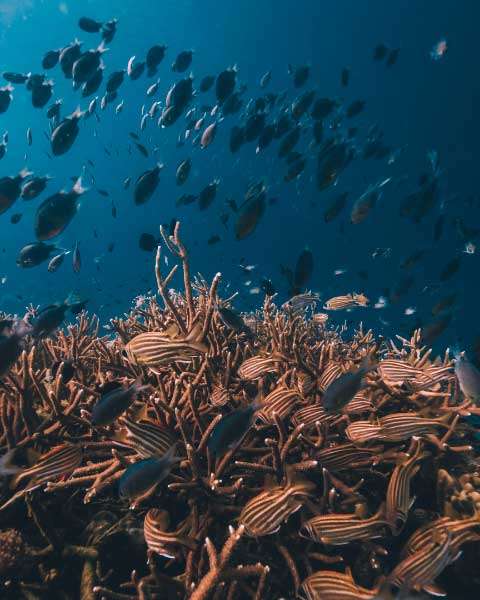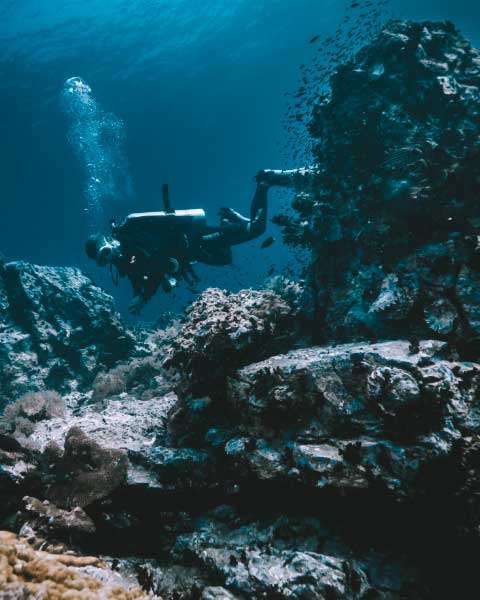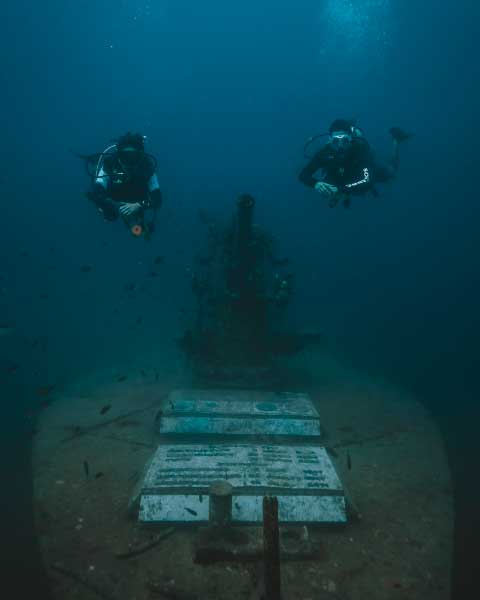 At DPM Diving Nusa Penida you can choose from a wide range of Scuba Diving Courses, from total beginner to professional levels. But we do more than only courses, we have daily trips to the best dive sites around Penida Island, for certified divers of every level.
We have been teaching and diving in Nusa Penida for years, we know every dive site and we'll take you to the best spots according to your experience to make sure you get the most out of your diving experience.
So drop us a message, we'll be happy to answer all your questions and organize your next diving adventure in Nusa Penida Island.
If you are new to Scuba Diving and are unsure where to start, check out our ultimate diving guide for beginners.
Diving with Mantas
Diving with Mantas in Nusa Penida is possible all year around. Don't miss out this opportinuty, there are a very few places in the world where you can see this amazing animals.
Planning a trip to Nusa Penida Island? Check out our selection of the top 5 places to visit in Nusa Penida. While you plan, remember this advice: do not fall short in your stay! The incredible landscape, friendly locals, and extraordinary nature are some of the...
Frequently asked questions about Nusa Penida
Where to dive in Indonesia?
Indonesia is a 5-star diving destination, with plenty of options for beginners and professional divers. At DPM Diving we have schools on Nusa Penida, considered one of the best places in Asia for diving, and on Gili Trawangan.
How much does scuba diving cost in Indonesia average?
Indonesia is an economical place to dive, whether you want to start with the Open Water course or for more advanced courses or independent dives. Also, the cost of living on Nusa Penida is very low, so you can save on accommodation and food.
How to dive on Nusa Penida?
At DPM Diving Nusa Penida you can choose from a wide variety of dive courses, from beginner to professional level.
We also have daily trips to the best dive sites on the island, for certified divers of all levels.
We have been teaching and diving on Nusa Penida for years, and know all the dive sites.
We will take you to the best spots, according to your experience, so you can enjoy your dives to the fullest.
Can manta rays be spotted while diving in Nusa Penida?
Yes, in fact, it is common to be able to dive with mantas all year round, in places like Manta Point.
Where to dive on Nusa Penida?
One of the biggest attractions of diving in Nusa Penida is the possibility to dive with manta rays. Fortunately, this is possible all year round. Conditions are good in all months, although the calmest months are from November to May.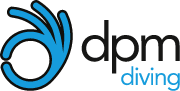 Address:
Nusa Penida, Jl. Raya Toya Pakeh - Ped, Kp. Toyapakeh, Kec. Nusa Penida, Kabupaten Klungkung, Bali, 80771, Indonesia
URL: https://dpmdiving.com/locations/dpm-diving-nusa-penida/