Travel to Koh Samui, Thailand in 2021 (Updated July 15, 2021)
If you want to travel to Thailand in 2021, there are a series of steps you must fulfill. We hope this guide will help you to organize your trip.
In this post we share with you updated information on how to enter Thailand through Koh Samui Island.
You must apply for a visa and stay in the Gulf of Thailand for at least 15 days.
After day 15, you will be able to travel freely within the country.
Requirements to travel to Koh Samui
Passport with at least 6 months validity.
Have been in a COVID-19 approved country (CCSA) for 21 days or more.
Be fully vaccinated with a vaccine approved by the Ministry of Public Health of Thailand (MoPH) or the World Health Organization (WHO).
Demonstrate a return air ticket.
Have booked and paid for accommodation and RT-PCR testing at a Samui Extra Plus or SHA PLUS hotel.
Medical insurance with COVID-19 treatment coverage of at least US$ 100,000.
Negative RT-PCR test no more than 72hs prior to travel.
Download the Thailand Plus App – https://thailandplus.in.th/en/download/
Documentation Requirements
All documentation must be in English. If documentation is not complete, the visitor must stay in an ALQ hotel for 14 days.
Countries approved for travel to Thailand
These are the countries where you can travel from (updated 15 July 2021)
Flight to Koh Samui
Currently, the number of flights to Thailand is quite small, but it is still possible to fly from several countries.
Airlines such as Qatar, Emirates, Turkish and Lufthansa (among others) operate weekly flights.
Be sure to contact the airline for travel requirements, as they may vary from airline to airline.
Travel Insurance for Koh Samui
You will need to purchase COVID-19 insurance that meets the requirements of the Thai authorities:
Coverage up to THB 3.5 million (equivalent to a minimum of USD 100,000) for medical expenses for injury or illness, including COVID-19.
The COVID-19 travel insurance policy must cover the duration of your stay in Thailand.
Proof of insurance will be required at the time of visa application and Certificate of Entry (COE) application and upon entry into Thailand.
Samui Extra Plus Hotels approved.
In the link below you can find a list of Hotels approved to spend the first 7 days of your stay.
Visitors staying 14 nights must stay in a Samui Extra Plus hotel for the first 7 nights, after which they can transfer to a SHA Plus hotel in Koh Samui, Koh Phangan or Koh Tao for the other 7 nights.
After arriving at Koh Samui
Day 0: Upon arrival at the airport you will have to take a PCR test and wait for your result at the hotel.
Day 1 – 3: If your PCR test is negative, you will be able to use all the facilities of the Samui Extra Plus Hotel.
Day 4 – 7: You will be free to explore the island of Koh Samui.
Day 6 – 7: Second PCR test COVID-19
Day 8 – 14: With your PCR test negative, you will be able to travel to Koh Phangan or Koh Tao islands and stay in a SHA+ hotel, and you will be able to move freely around the islands.
Day 12 – 13: The third and last PCR test of COVID-19 will take place.
After 14 days, if your PCR-COVID-19 tests were negative, you will be able to move freely throughout Thailand.
Certificate of Entry (COE)
In addition to the visa (if required by your country), you must apply for the COE or entry certificate at your local Thai embassy or consulate at least 5 to 15 working days before the planned travel date.
To apply for the COE, log on to https://coethailand.mfa.go.th/ and register by completing the requested personal information. The local Embassy will review and pre-approve your application if all requirements are met.
Once you have received pre-approval, you will be asked for a copy of your airline ticket and confirmation of your Koh Samui Plus hotel reservation.
When your COE has been approved, you will be able to check your status online and download your COE.
We hope you found this information useful and that you will be able to travel to Thailand in 2021. The beaches are waiting for you empty and all to yourself!
Feel free to contact us to ask about anything you need help with, we will be happy to help you organize your trip.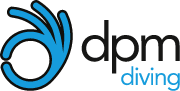 We are a team of Ocean Lovers with a Mission: to Educate, Train and Inspire Divers, creating not only explorers but also Ambassadors of the Ocean. At DPM Diving you can get Diving Courses from total Beginner to Professional Levels. Join Us!