TRAVEL TO THAILAND 2021
WHAT YOU NEED TO KNOW Is it possible to travel to Thailand in 2021? Yes, it is!
Traveling to Thailand in 2021 is possible
, and although there are a number of restrictions to be met and steps to take into account,
it is easier than it seems.
In this post, we tell you all about it! In a few words, in order to travel to Thailand, you will need to
apply for the corresponding visa
, and spend
15 days of quarantine
in one of the Hotels authorized by the Thai government. Once the quarantine is over,
you will be able to travel freely within the country.
Let's see the details!
VISA for Thailand
The first step to plan your trip to Thailand in 2021 is to
choose your visa type
. There are different kinds of visas you can travel with:
Visa Exemption
Tourist Visa and Special Tourist Visa (STV)
Long-term Visas
Visa Exemption
Citizens of
Visa Exemption Program countries
can enter Thailand without applying for a visa. 
In this case, the
COE or Certificate of Entry
can be applied for directly. Upon arrival in Thailand, you may
stay for 45 days, including 15 days in quarantine
in an accredited ASQ hotel. You can see the list of countries eligible for visa exemption by clicking
here
.
Tourist Visa and Special Tourist Visa (STV)
Another option is to apply for a tourist visa. There is the
60-day normal tourist visa
which can be extended for an additional 30 days and the
90-day special tourist visa
which can be extended twice at the local immigration office.
Long term Visas
There are some options for those looking for a long-term stay:
Non-Immigrant: for business or work.
Thailand Elite Visa: a tourist visa that allows residence in Thailand.
As they are long-term visas, they do not apply for tourist travel.
Hotel for Thailand Covid restrictions
ASQ Hotel
During the COVID-19 pandemic, the Thai Ministry of Public Health has required any Thai or foreigner traveling to Thailand to undergo mandatory quarantine at any accredited Alternative State Quarantine (ASQ) facility. The cost can vary depending on the hotel, with the
price ranging from THB 23,000 to THB 200,000
for the 14 nights period. Typically, the
ASQ package includes 3 meals per day, free WiFi, transfer from the airport to the hotel
. The package also includes two COVID-19 tests that are performed during the quarantine period. All ASQ bookings are subject to specific hotel conditions, so be sure to
read them carefully before booking.
We also recommend
contacting hotels directly and asking everything
you want to know before making your booking. Some small details such as the possibility of using the balcony or opening the windows of the room can make a big difference when spending 2 weeks in quarantine. Here you can
see a list of Quarantine Enabled Hotels.
Flight to Thailand
Currently, the number of flights to Thailand is quite small, but it is still possible to fly from various countries. Airlines such as Qatar, Emirates, Turkish, and Lufthansa (among others) operate weekly flights. Be sure to
contact the airline for travel requirements
, as they may vary from one company to another.
Travel insurance for Thailand
You will need to take out
COVID-19 insurance that meets the requirement
s of the Thai authorities:
Coverage of up to THB 3.5 million (equivalent to a minimum of USD 100,000) for medical expenses due to injury or illness, including COVID-19.
The COVID-19 travel insurance policy must cover the duration of your stay in Thailand. It can be for 60 days, 90 days, 6 months, or even 12 months.
The proof of insurance will be required at the time of visa application and Certificate of Entry (COE) application, as well as upon entry Thailand.
Thailand entry requirements
In addition to the visa, you must apply for the COE or entry certificate at the local Thai embassy or consulate at least 5 to 15 working days before the planned date of travel. To apply for the COE, visit the
COE official site
and register by filling in the personal information requested. The local Embassy will review and pre-approve your application if you meet all the requirements. Once you have received pre-approval you will be asked for a copy of your airline ticket and confirmation of your ASQ hotel reservation. When the COE has been approved, you will be able to check its status online and download your COE.
COVID TEST AND DOCUMENTS
Once you have received your COE, you need to prepare the following documents for your trip to Thailand. You will need to submit these documents to your airline prior to departure:
Certificate of Entry (COE)
Valid visa in your passport
Medical certificate with a laboratory result indicating that COVID -19 is not detected. (The COVID test must be by RT-PCR method, taken and performed within 72 hours prior to departure)
Copy of travel insurance certificate
Confirmed ASQ hotel booking
Copy of confirmed flight reservation
COVID-19 vaccination certificate (if applicable)
You must download the
"Thailand Plus"
application on your phone.
COUNTRIES WITH VISA EXEMPTION
If you are a national of one of the following countries, you don't need to apply for a Visa, but anyway, you need to apply for the COE and get your authorization to travel to Thailand.
A total of 64 Countries allowed to enter Thailand under the Visa Exemption Rule:
Andorra
Argentina (90 days)
Australia
Austria
Bahrain
Belgium
Brazil (30 days and 90 days)
Brunei
Cambodia (14 days only)
Canada
Chile (90 days)
Czech Republic
Denmark
Estonia
Finland
France
Germany
Greece
Hong Kong
Hungary
Iceland
Indonesia
Ireland
Israel
Italy
Japan
Korea (30 days and 90 days)
Kuwait
Laos
Latvia
Liechtenstein
Lithuania
Luxembourg
Macau
Malaysia
Maldives
Mauritius
Myanmar (14 days only)
Monaco
Mongolia
Netherlands
New Zealand
Norway
Oman
Peru (30 days and 90 days)
Philippines
Poland
Portugal
Qatar
Russia
San Marino
Singapore
Slovak Republic
Slovenia
South Africa
Spain
Sweden
Switzerland
Turkey
Ukraine
United Arab Emirates
United Kingdom
United States
Vietnam
We
hope this information has been helpful
and that
you will be able to travel to Thailand
in 2021. The beaches are awaiting you empty and all for you!
Chat on WhatsApp
Don't hesitate to
contact us
to ask about anything you need help with, we will be happy to help you organize your trip. Remember to
travel with conscience, avoiding or reducing the use of disposable plastics.
We invite you to read our post
Plastic-free travel: 6 easy tips
.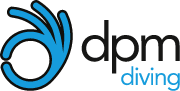 We are a team of Ocean Lovers with a Mission: to Educate, Train and Inspire Divers, creating not only explorers but also Ambassadors of the Ocean. At DPM Diving you can get Diving Courses from total Beginner to Professional Levels. Join Us!