Travel to Bali in 2021:
what you need to know!
Travel to Bali or other islands of Indonesia is possible, and although the entrance is not yet open to tourists and the island of Bali remains closed to international flights, there are options to enter the country, travel, and even reach Bali on a domestic flight.
In a nutshell, currently, the best option to travel to Bali is to take a flight to Jakarta, do the 5-day quarantine established by the government, and then take a local flight to Bali.
Keep reading to know all the details!
Get your Visa for Bali
In order to enter Indonesia, you will first need a visa.
Currently, the only available visa is a Business E-Visa (B211A) which is processed online. The requirements are quite difficult, so we recommend you hire a local agency to take care of the process. We recommend this one.
This type of visa has a duration of 60 days and is renewable, has an approximate cost of between €250 and €500 depending on whether you opt for a normal or an express process.
Visa processing takes 1 to 3 weeks.
Bali Quarantine Hotels
Once you have your visa, you'll need to book your Hotel for the 5 days quarantine. Here's a list of the authorized Hotels for quarantine in Jakarta.
We recommend that you choose a hotel close to the airport for convenience and speed.
Most hotels will include airport transfers, 3 meals a day, and the necessary covid tests during your stay. Remember that at the end of your stay in the hotel you must pass a Covid test with a negative result to be able to finish the quarantine and be able to keep traveling.
All ASQ bookings are subject to specific hotel conditions, so be sure to read them carefully before booking.
We also recommend asking everything you want to know before making your booking. Some small details such as the possibility of using the balcony or opening the windows of the room can make a big difference when spending 5 days inside your room.
Jakarta to Bali
Once the quarantine is over, you will be able to get to Jakarta Airport to take a flight to Bali. The cost of these flights is normally around 1 million Rupiah (around 60 euros).
Other Bali entry requirements
In addition to the visa and quarantine hotel reservation, you will need to have travel insurance with Covid coverage and a return ticket from Indonesia to your home country. This last requirement (return flight) is sometimes not required, but it is a good idea to have it.
Full package for divers
If you are thinking of traveling to Indonesia and taking diving courses or other diving activities, we have packages that include Visa, Hotels, Transfers, and everything you need to make it easier for you!
Do not hesitate to contact us with any questions related to your trip. We will be happy to help you!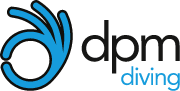 We are a team of Ocean Lovers with a Mission: to Educate, Train and Inspire Divers, creating not only explorers but also Ambassadors of the Ocean. At DPM Diving you can get Diving Courses from total Beginner to Professional Levels. Join Us!