It's one of our favorite destinations in the world. And not just because we have one of the five DPM Diving schools there, but because of everything it has to offer in terms of ambiance, cuisine, and activities. Nusa Penida is a must!
Travel guide to nusa penida
Planning your next vacation? In this article, we won't give you dozens of options, just one. That's how confident we are that the choice is the right one. Because Nusa Penida, a small Indonesian island near Bali, is a perfect destination for experiencing authentic Asian adventure; good (and affordable) food, beachfront or jungle accommodations (yes, economical ones too), a relaxed atmosphere with lots of good vibes, and, of course, exceptional diving. We know a thing or two about that, as here in Nusa Penida, you'll find one of the DPM Diving schools. Pay attention to this article because we present a complete guide to enjoying Nusa Penida to the fullest.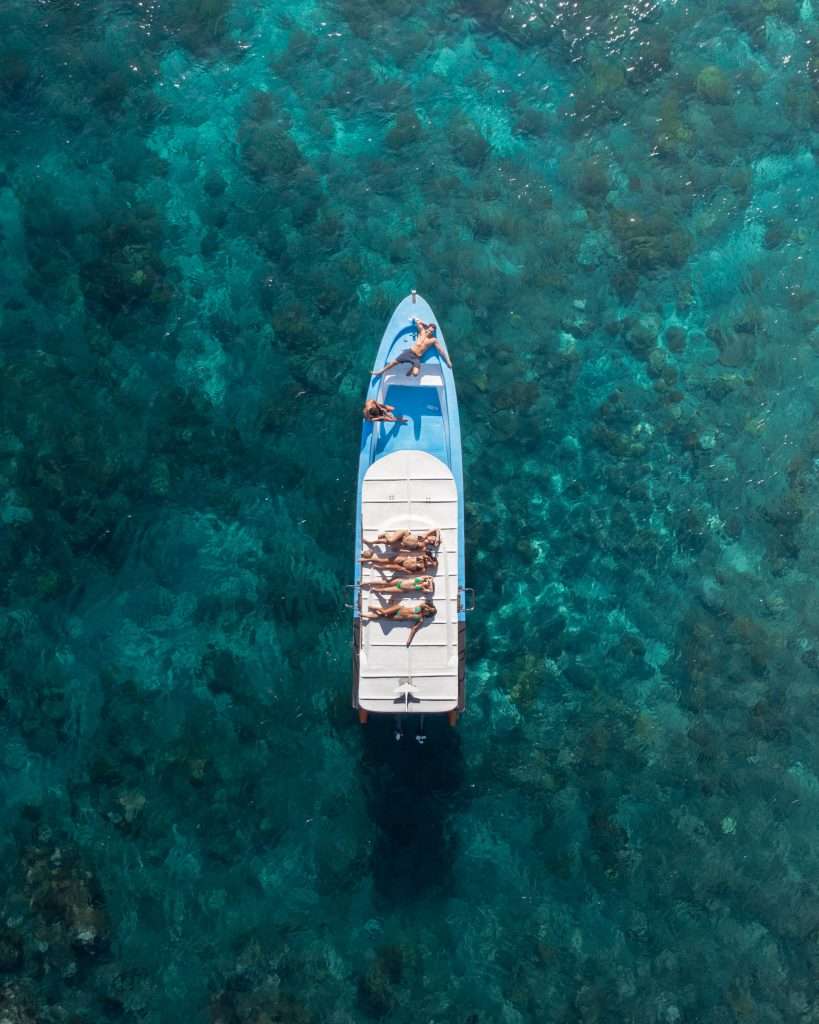 When to Visit Nusa Penida
The best time to visit Nusa Penida will depend on your personal preferences and the activities you want to do. However, the dry season is generally considered the most recommended time to visit the island due to more favorable weather conditions.
The dry season typically runs from April to October, and, of course, it's the high season. The weather is generally dry and sunny, with temperatures ranging from 28°C to 33°C, ideal for outdoor activities like diving, as water visibility is usually better. On the other hand, during the rainy season (from November to March), there is less tourist influx, and if you don't mind occasional rain and want to avoid more crowded tourism, it's a good option.
How to Get to Nusa Penida
To reach Nusa Penida, you first need to take a flight to Bali. From Bali, you can take a ferry or a fast boat to get to Nusa Penida. The most common departure points for the ferry or boat are Sanur, Padangbai, and Kusamba. They usually have regular schedules and fast connections, typically lasting 15 to 30 minutes, which we recommend. Remember to book in advance, especially during the high season.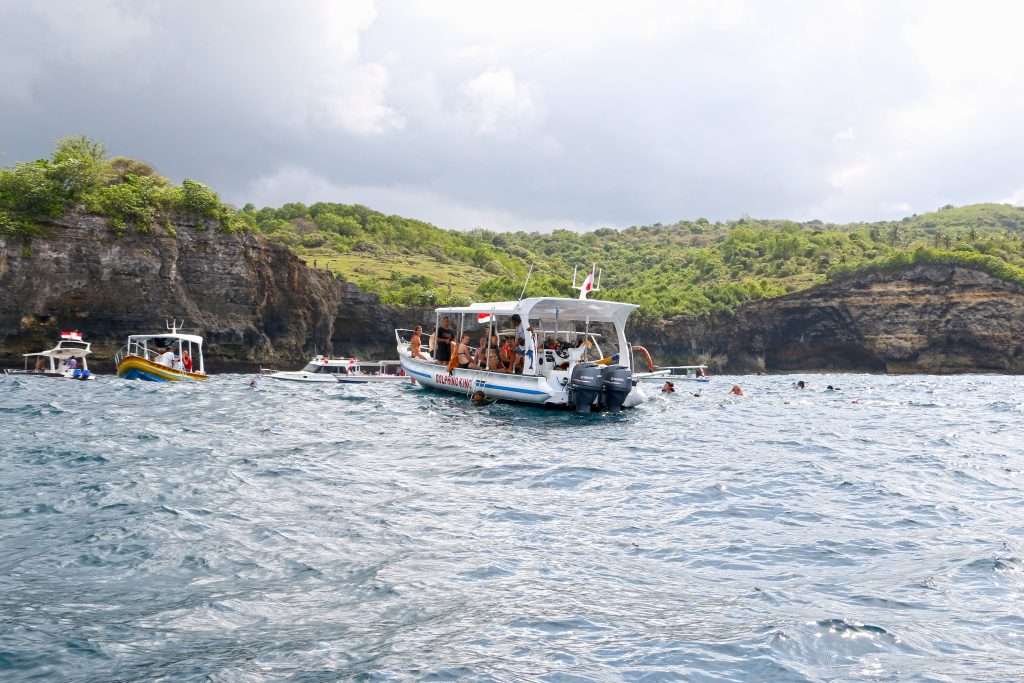 Getting Around the Island: Recommendations!
Nusa Penida doesn't have a tourist development similar to Bali or other crowded areas, so transportation options differ. Once you arrive by ferry, usually at Toyapakeh or Buyuk, you can rent a scooter, which is undoubtedly the most popular option. If the distances are short, cycling is also a fantastic alternative, but be cautious of the hills! Taxis are not as common as in Bali, so many people choose to hire a local driver, either in a car or on a motorcycle (called Ojek). Nusa Penida doesn't have a regular public transportation system like mainland Bali, so it's not the most reliable option for getting around the island. Bus services are limited and infrequent.
What to See in Nusa Penida: Must-See Places!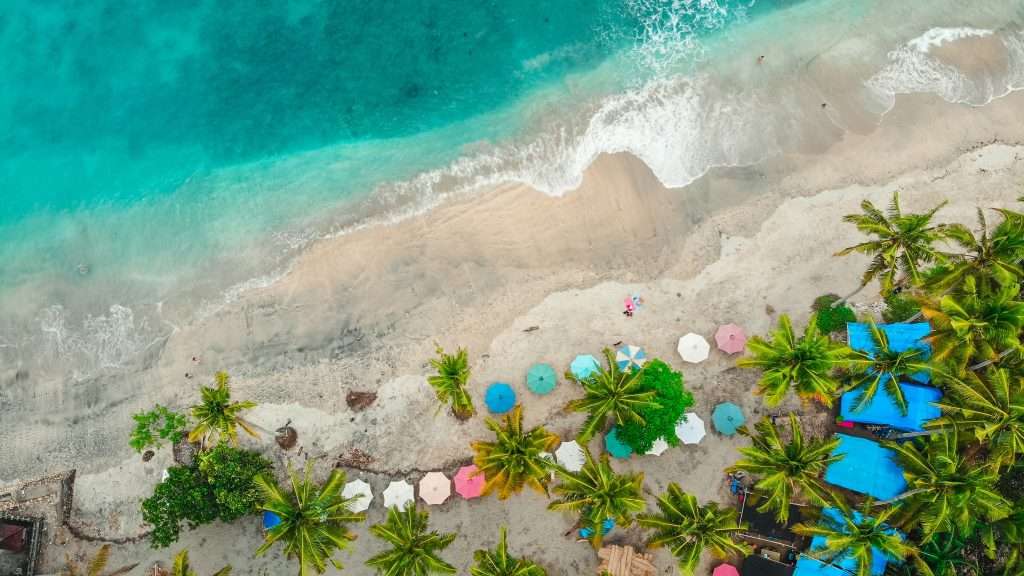 You're in Nusa Penida, now it's time to enjoy! We invite you to discover the most iconic places on the island, and above all, we encourage you to explore the untamed beauty of this place that will leave you in awe.
Kelingking Beach
Kelingking Beach is one of the most iconic places in Nusa Penida due to its stunning dinosaur-shaped rock formation overlooking the beach. From the top of the hill, you get a breathtaking panoramic view of a white sandy beach and crystal-clear waters.
Diamond Beach
Diamond Beach is located near Kelingking Beach and is known for its white sandy beach and crystal-clear waters. It's a picturesque place for taking photos and soaking up the sun. To access the beach, there's a steep staircase carved into the hill.
Thousand Islands (Pulau Seribu)
The Thousand Islands are a group of rocky formations and small islands off the coast of Nusa Penida. These rocky islands and clear waters are a popular spot for diving and snorkeling.
Crystal Bay
Crystal Bay is a beautiful bay in Nusa Penida known for its crystal-clear waters and marine life. It's an ideal place for diving and snorkeling, and sea turtles are often seen in this area.
Atuh Beach
Atuh Beach is famous for its stunning rock formations and natural arches. The beach features white sand and turquoise waters, making it a beautiful spot for swimming and relaxation.
Broken Beach
Broken Beach is a unique geological formation where the roof of a cave collapsed, creating a natural arch over the waters. It's a scenic and photogenic spot.
Seganing Waterfall
Seganing Waterfall is a waterfall in Nusa Penida located in the midst of beautiful natural surroundings. It's a peaceful and picturesque place to enjoy nature and swim in its natural pools.
Tembeling Beach and Forest
Tembeling Beach is known for its lush forest and natural pool called "Angel's Billabong." The area is a beautiful place to explore nature and take a dip in crystal-clear waters.
Temples of Nusa Penida
Nusa Penida also hosts several temples, such as Pura Dalem Ped Temple, which are places of worship and spirituality. Temples are often cultural and spiritual points of interest for visitors.
Unique Activities in Nusa Penida
Relaxing on a postcard-worthy beach or exploring the pristine nature of Nusa Penida is great. But if you want to elevate your adrenaline level, nothing beats discovering one of the island's great attractions: diving!
Diving in Nusa Penida
Diving in Nusa Penida is an exciting experience due to the rich marine life and stunning underwater landscapes the island has to offer, which we at DPM Diving will be delighted to show you. There are many dive sites that will leave you speechless, such as Crystal Bay, known for its exceptional visibility and the possibility of seeing the sunfish, Toyapakeh, or Manta Point, a place where you can have close encounters with giant manta rays that gather here to feed, and divers often get to swim alongside them.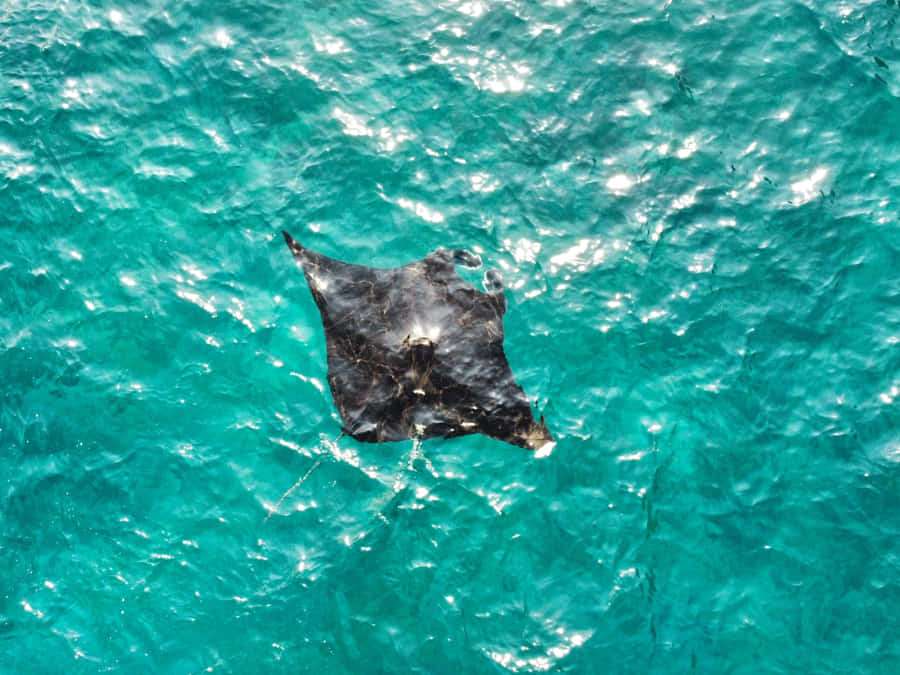 In addition to manta rays, Nusa Penida is a place where you can find large schools of fish, including Napoleon wrasse and trevally. Watching these schools in motion is an impressive experience.
The diving season in Nusa Penida is usually from April to October, during the dry season when the waters are calmer, and visibility is excellent. However, some people also dive during the rainy season.
Snorkeling in Nusa Penida
Snorkeling in Nusa Penida is an amazing experience due to the crystal-clear waters, vibrant coral reefs, and abundant marine life you can find on the island. We always recommend taking it a step further and completing some of our diving courses tailored to all levels, but snorkeling can be a good alternative.
Where to Stay in Nusa Penida? The Best Areas!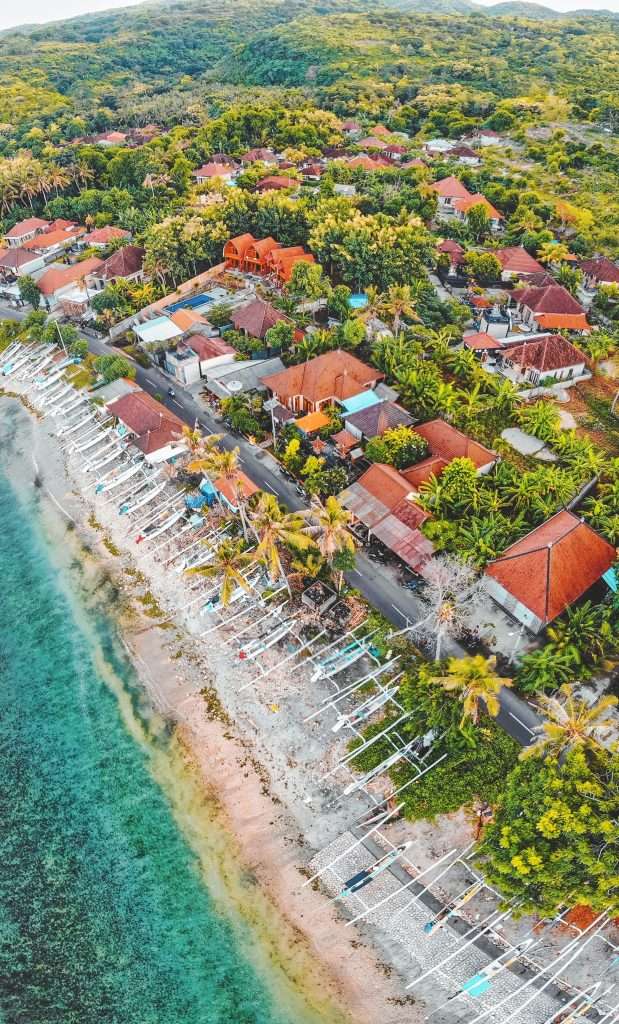 Nusa Penida offers a variety of accommodation options ranging from luxury hotels to budget hostels. The choice of where to stay will depend on your budget, preferences, and the location you desire on the island. Here are some popular areas and types of accommodation in Nusa Penida:
Nusa Penida Village (Desa Nusa Penida): This area is near the Toyapakeh port, making it a convenient location if you arrive on the island by ferry. Here, you'll find a variety of accommodations, from budget hostels to boutique hotels and high-end resorts.
Crystal Bay: If you want to be close to the beautiful Crystal Bay and its white sandy beaches, consider staying in this area. There are some accommodation options here, including resorts and bungalows.
Atuh Beach: Atuh Beach is another popular spot for snorkeling and relaxation in Nusa Penida. Some budget accommodations and guesthouses are available in this area.
Angel's Billabong and Broken Beach: These two natural attractions are in the same area, and although there aren't as many accommodation options directly nearby, you can find accommodations a short drive or ride away.
Lembongan Harbour: If you plan to take a day trip to the nearby Nusa Lembongan island, you can stay near the Lembongan port. From here, you can take a short boat ride to Nusa Lembongan.
Tempat Senang Bungalow: This is a luxury accommodation option in Nusa Penida that offers modern amenities and beautiful ocean views.
Hostels and Guesthouses: Nusa Penida also has numerous hostels and guesthouses that offer budget-friendly accommodation. These are often backpacker-friendly and suitable for travelers on a limited budget.
Luxury Resorts: If you're looking for a luxurious experience, there are high-end resorts on the island that offer amenities like pools, quality restaurants, and spas.
Airbnb: You can also explore accommodation options on Airbnb, where you can find a variety of properties, from houses and villas to private rooms.
Manager & Videographer in DPM Nusa Penida.
WILDLIFE-OCEAN-DIVING
🎥 Recording the underwater world and nature my contribution in the fight for its defence and protection💙💪