In the relentless pursuit of new paradisiacal destinations, travelers from around the world began to flock to the Gili Islands, located near Bali and Lombok, several years ago. These islands offered everything one could ask for in a dream vacation spot: a great atmosphere, beautiful beaches, leisure activities, and diving. And here we are! At DPM Diving, we have become experts in all that the Gili Islands have to offer, and we are in love with their unique beauty and atmosphere. Here's a guide to help you make the most of your visit.
Traveling to the Gili Islands (Trawangan)
The allure of Indonesia for exciting island adventures is well-known, and the Gili Islands are a splendid example. Located strategically near Lombok and fairly close to Bali, there are three main islands in the Gili Islands group: Gili Trawangan, Gili Air, and Gili Meno. Each has its own ambiance and attractions. Gili Trawangan is the liveliest, with nightlife and activities; Gili Air offers a middle-ground option, and Gili Meno is the most peaceful and relaxed. Our diving school is located on Trawangan, and it's the island we recommend. However, due to their proximity, it's easy and affordable to visit all three islands. Pay attention to the guide!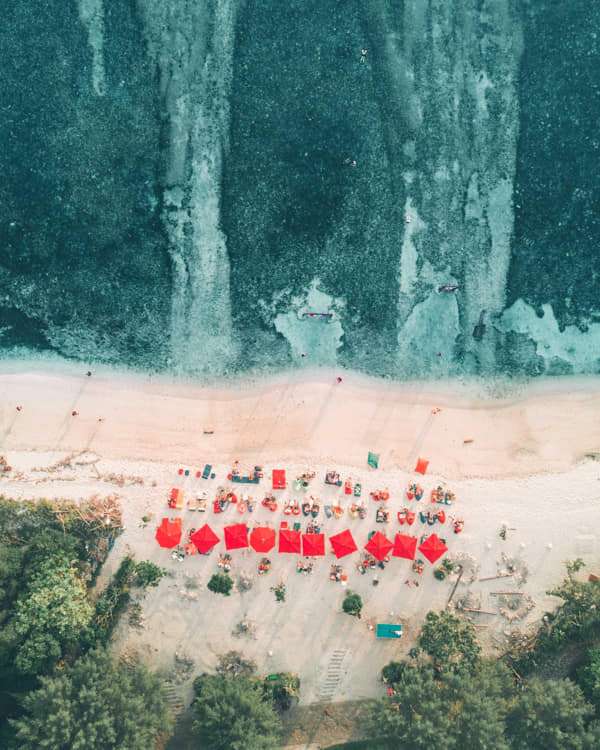 How to Get to the Gili Islands
To reach the Gili Islands, a group of islands located in Indonesia, you must first travel to Lombok or Bali. If you're coming from Bali, all ferries depart from towns on the west coast, such as Padangbai, Sanur, or Serangan. There are fast ferries that cover the distance in 1.5 to 2 hours, as well as regular ferries that can take up to 5 hours for the journey.
If, on the other hand, you're traveling from Lombok, you should take a boat from the west coast, at Bangsal or Teluk Nara. Fast boats typically take a maximum of 30 minutes and have high frequency.
Where to Eat in Gili Trawangan
One of the advantages of staying in Gili Trawangan is having access to a wide variety of restaurants, both local and international. Here's a selection:
Night Market: Gili Trawangan's Night Market is a popular place to enjoy local food and fresh seafood. You'll find stalls serving grilled fish, chicken skewers, nasi goreng (Indonesian fried rice), and more. It's an affordable and authentic option to sample local cuisine.
Scallywags Organic Seafood Bar & Grill: They offer a selection of fresh seafood, including fish, lobster, and shrimp. They also have vegetarian options and international dishes. It's known for its relaxed atmosphere and cocktails.
Pituq Waroeng: This restaurant is known for its homemade Indonesian food. They serve traditional dishes like nasi campur (a combination of rice with meat and vegetables) and fresh beverages. The atmosphere is tranquil and cozy.
Pearl Beach Lounge: This place offers a luxurious beachfront experience with ocean views. They serve a variety of international dishes, sushi, and cocktails. It's a great spot for a special dinner.
Kayu Café: A popular spot for breakfast or lunch, Kayu Café offers healthy options like smoothies, salads, avocado toast, and more. It's known for its relaxed atmosphere and hammock-style seating.
The Banyan Tree: This restaurant is famous for its Asian and European cuisine options. They offer a variety of dishes, from sushi to pizza. It's also a popular spot for sunset cocktails.
Regina Pizzeria: If you're craving pizza, Regina Pizzeria is a good choice. They serve fresh pizzas with a variety of toppings. They also offer other Italian food options.
Where to Stay in Gili Trawangan
The choice is yours. In Gili Trawangan, there are options to suit all tastes and budgets. We'll make it easy for you by listing the different areas of the island:
Harbor Area: This area is the closest to the harbor where boats from Bali and Lombok arrive. It's also where you'll find the DPM Diving school. There are numerous budget hostels and guesthouses that are ideal for backpackers and budget travelers.
Central Area: This is the liveliest and most crowded area of Gili Trawangan, known for its nightlife and festive atmosphere. Here, you'll find accommodations of various price ranges.
West Beach Area: This area offers a quieter and more relaxed atmosphere than the central area but is still within walking distance of restaurants and bars. Beachfront bungalows are abundant here.
North Beach Area: This area is even quieter and further away from the hustle and bustle. It's suitable for those looking for a more relaxing experience and staying in luxury resorts.
East Beach Area: This area is a middle-ground option between the lively central area and the peaceful north area. The most common accommodations here are boutique hotels and villas.
What to See and Do in Gili Trawangan
Now, let's dive into everything you can do in Gili Trawangan to have a dream vacation.
Beaches of Gili Trawangan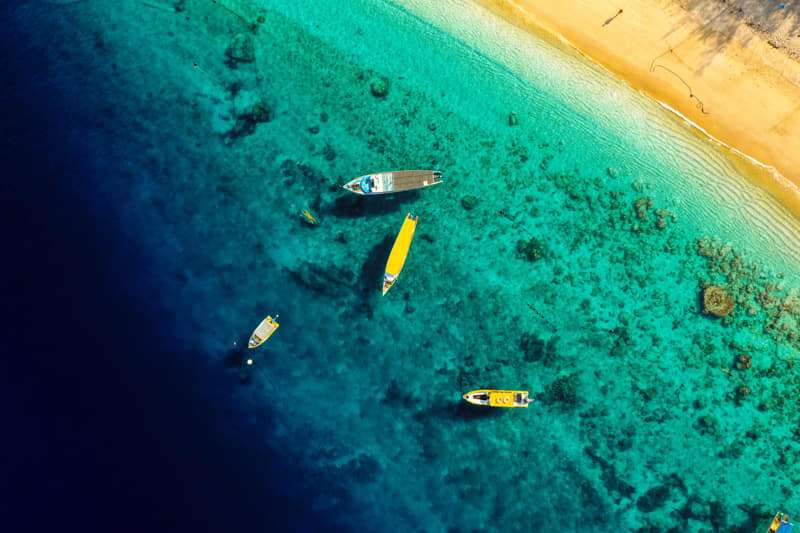 West Beach
Gili Trawangan's west beach is one of the most popular and crowded beaches on the island. Here, you'll find plenty of beachfront bars and restaurants where you can relax on hammocks, sunbathe, and enjoy cocktails. This area is known for its stunning sunsets over the sea.
North Beach
Gili Trawangan's north beach is less crowded and offers a more tranquil atmosphere. It's an ideal spot for swimming and enjoying calm waters. In this area, you can also find luxury resorts offering comfortable beach loungers and beachside bar service.
East Beach
The east beach is a good choice for those seeking a more relaxed ambiance. Here, you'll find boutique resorts and beachfront villas. The waters here are generally calm and suitable for swimming.
South Beach
Gili Trawangan's south beach is less visited by tourists and is a perfect place for those seeking a more private atmosphere. Here, you can often find practically deserted beaches.
Coral Beach
Located in the southeastern part of the island, Coral Beach is known for its beautiful coral reef and marine life. It's a popular spot for snorkeling and diving. However, please be cautious as there can be strong currents, so it's important to swim with care.
Sunset Beach
This small beach is located on the southwest side of the island and is a great place to relax and watch the sunset. It's not as crowded as the west beach, making it a peaceful spot to enjoy the evening.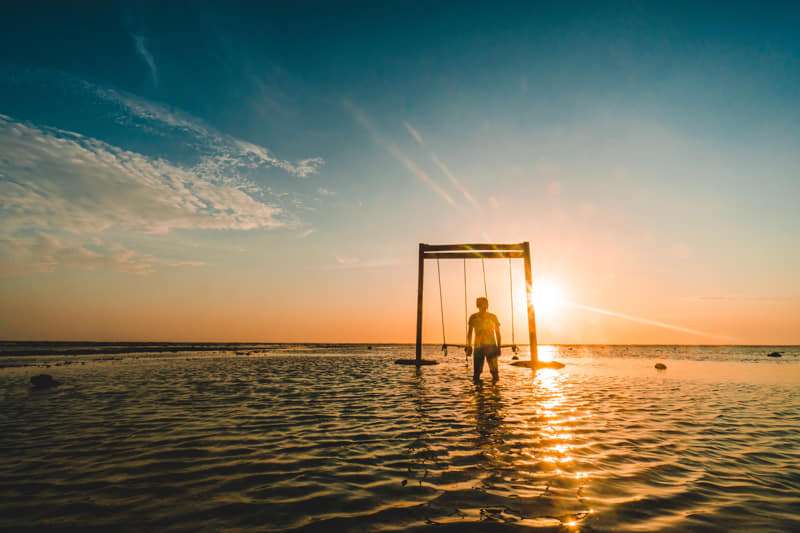 Harbor Beach
This beach is near the main port of Gili Trawangan and is a good place for swimming and snorkeling. It's also a common starting point for many water activities and boat excursions.
Diving and Snorkeling in Gili Trawangan
This is where we can help you the most. DPM Diving has its own diving school near the Gili Trawangan port, offering a wide variety of courses tailored to all levels, from beginners to advanced divers. We know the best dive sites on the island and its surroundings, such as Shark Point, Manta Point or Bounty Wreck, where you can dive among vibrant corals and numerous spectacular species. For example, Shark Point is famous for its sightings of reef sharks, including blacktip and whitetip sharks. Meanwhile, at Manta Point, you can see giant manta rays during the right season. These majestic creatures gather here to feed on plankton, providing a unique opportunity to observe them up close. You'll even have the chance to explore a sunken ship, colonized by corals and communities of fish and other species.
For those opting for a less advanced experience, snorkeling allows you to discover colorful corals or swim, with some luck, among turtles, rays, and tropical fish.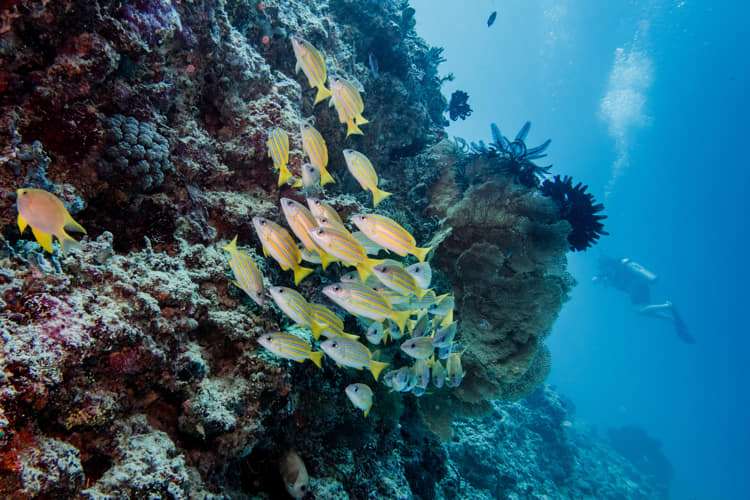 Diving with Turtles
Diving among turtles is always unforgettable. These animals have something special that captivates everyone who has the opportunity to see them up close. In Gili Trawangan, you have many options for this experience. Places like Turtle Heaven or Halik Reef are very popular for this purpose, especially during the dry season. However, it's crucial to be very respectful of these threatened species and always maintain a safe distance. At DPM Diving, we develop conservation and ecological awareness programs to make the waters of Gili Trawangan more hospitable for all marine species.
Gili Trawangan Viewpoint
We have good news for sunset enthusiasts. Gili Trawangan has truly impressive spots for watching the sunset, such as Sunset Viewpoint. It's located in the southwest part of the island and offers stunning views of the sea and the sunset over the horizon. Many visitors climb to this point to watch the sun sink into the ocean and enjoy a panoramic view of the surroundings.
Bicycle Rentals
It's important to note that motorized transportation is not available on the Gili Islands. In fact, this is one of their major attractions, considering the traffic chaos on neighboring islands like Bali. Distances here are short, and in addition to walking, you can rent a bicycle. You can get them at your hotel, rental shops, or even from street vendors, with rental periods ranging from hours to weeks.
Excursions to Nearby Islands
In addition to the opportunity to visit Gili Air and Gili Meno, just a short boat ride from Trawangan, there are numerous Indonesian islands for day or multi-day excursions. Starting with Lombok, a large island where you can explore places like Tiu Kelep and Sendang Gile waterfalls, visit Mount Rinjani, explore beaches like Kuta Beach and Selong Belanak, and discover Sasak culture in traditional villages. Lembongan is a smaller island with fantastic diving, as is Nusa Penida, where you can also dive with us since we have our own diving school. Bali is well-known for its tourism potential, while other islands like Sumbawa or Gili Gede offer quieter and more authentic alternatives in terms of local culture.
Party in Gili Trawangan
Indeed, if you're looking for more than relaxation, diving, and magical sunsets, Gili has you covered. Beach parties are common here, with live music, DJs, dance performances, and bright lights. Themed nights (reggae, electronic, ethnic, etc.) are also regularly held in bars and pubs on the island. Not to mention the famous full moon party that takes place on Gili Meno.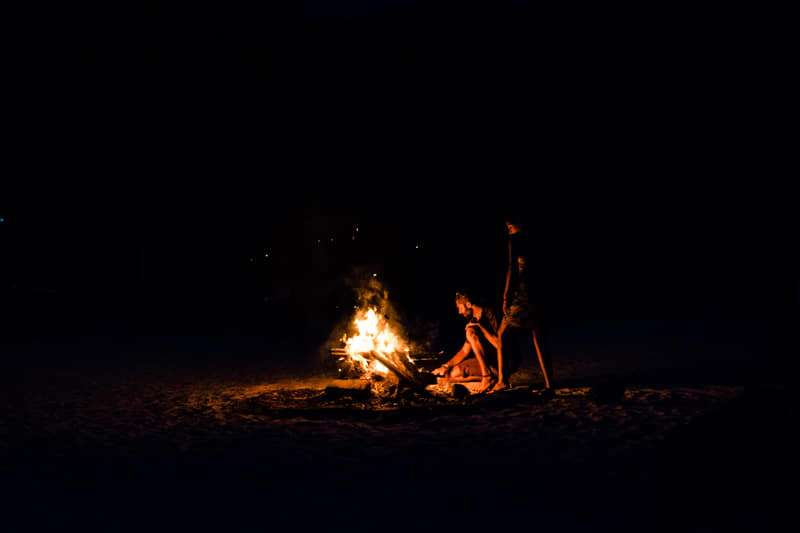 Tips for Your Trip to the Gili Islands
The tips for visiting the Gili Islands aren't much different from those in other similar beach destinations: it's important to book in advance, carry cash, learn about the weather conditions according to the time of year, protect yourself from the sun, respect the local culture, and minimize your impact on the environment with sustainable practices. If you plan to dive, trust a properly certified company with experience and a team of accredited professionals like DPM Diving.