Koh Tao Wreck: History of the HTMS Sattakut
The Koh Tao Wreck HTMS Sattakut has become the most popular wreck in the Gulf of Thailand due to its depth, ideal for recreational divers, as it is perfect for fun divers or for those who want to start their Advanced Adventurer course.
Located in Koh Tao, just in front of Sairee Beach, this shipwreck has a very interesting history.
It was built on January 30, 1944 at The Commercial Iron Works, Portland – Oregon, USA. Its first name was USS LCI (M) -739)
On February 27, 1944 it was launched and commissioned in the U.S. Navy for use in landing craft infantry, participating in the following campaigns:
Operation Western Caroline Islands: Capture and occupation of the southern Palau Islands, September 6-October 14, 1944.
Operation Iwo Jima: Assault and occupation of Iwo Jima, Japan, 19 February to 3 March 1945.
Operation Okinawa Gunto: Assault and occupation of Okinawa Gunto, Japan, March 26-June 14, 1945
Received 3 U.S. Battle Stars for its service in World War II.
After the World War II
It was commissioned into the Thai Navy as HTMS Sattakut in 1946 where it served until it was decommissioned in 2007.
On June 18, 2011, at 16:00hs after cleaning and removing hazardous materials from the ship, Thailand's Department of Marine and Coastal Resources sank the ship off the coast of Koh Tao with the idea of forming a new artificial reef and a new dive site.
This initial sinking did not go as planned, resulting in the wreck lying on its side in the sand, as opposed to the preferred upright position.
At the beginning of August 2011, a salvage team successfully righted and moved the wreck to its current resting place, about 40 meters south of the Hin Pee Wee dive site.
Diving at the HTMS Sattakut
Diving at this shipwreck is a must if you visit Koh Tao Island and you are a scuba diver.
Here are some pictures of our dives at the HTMS Sattakut.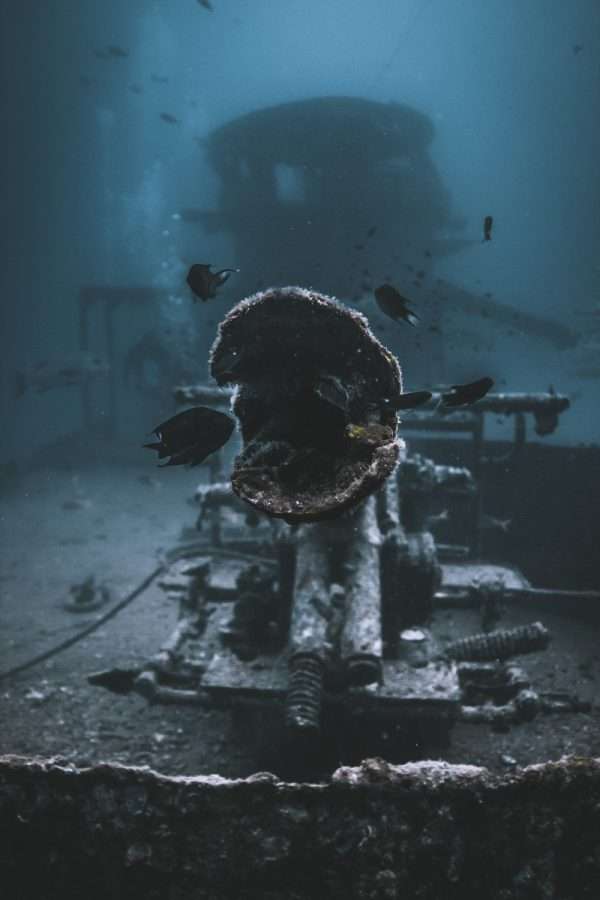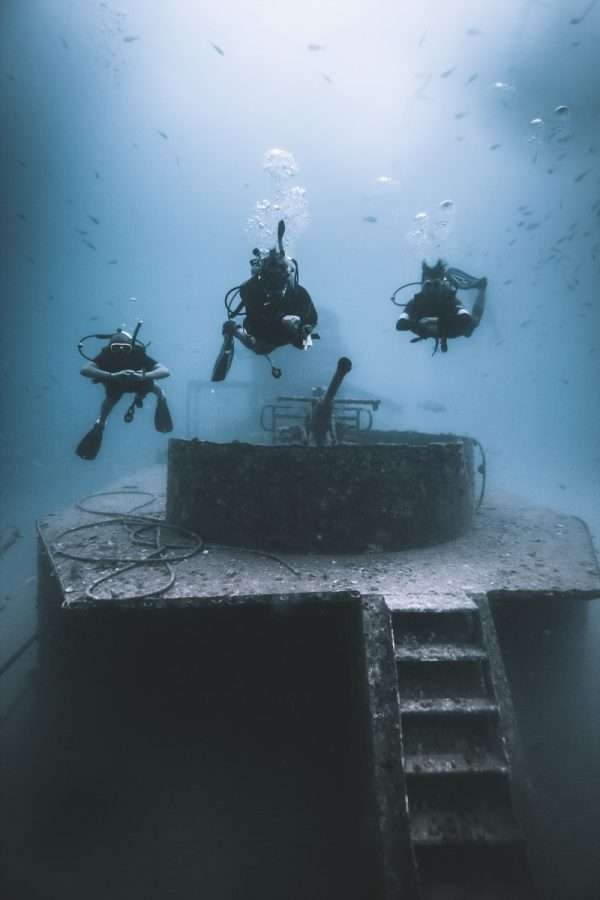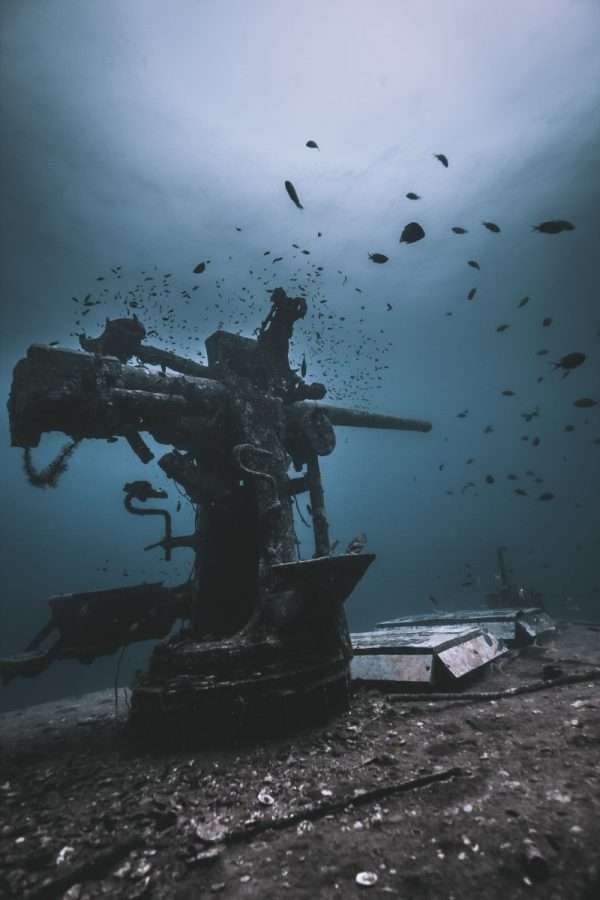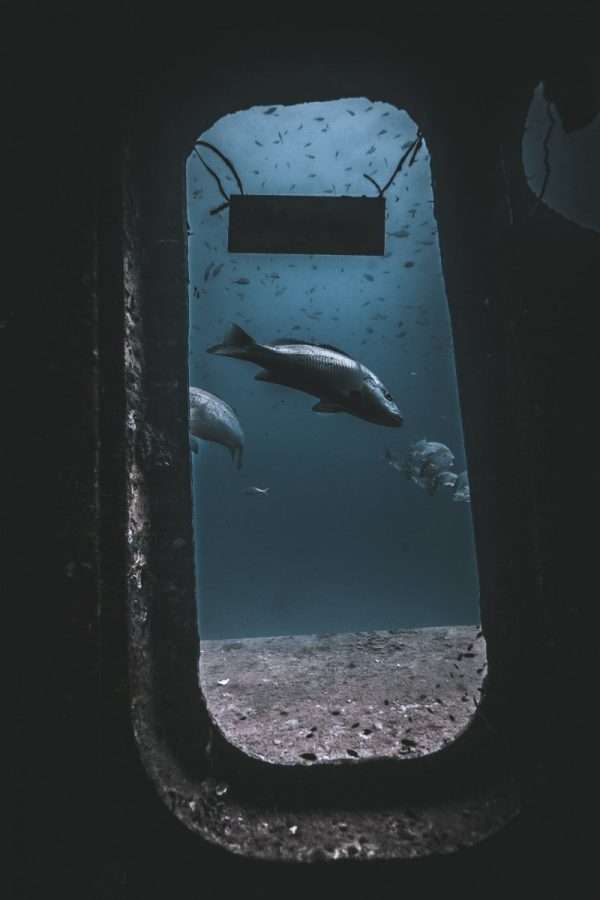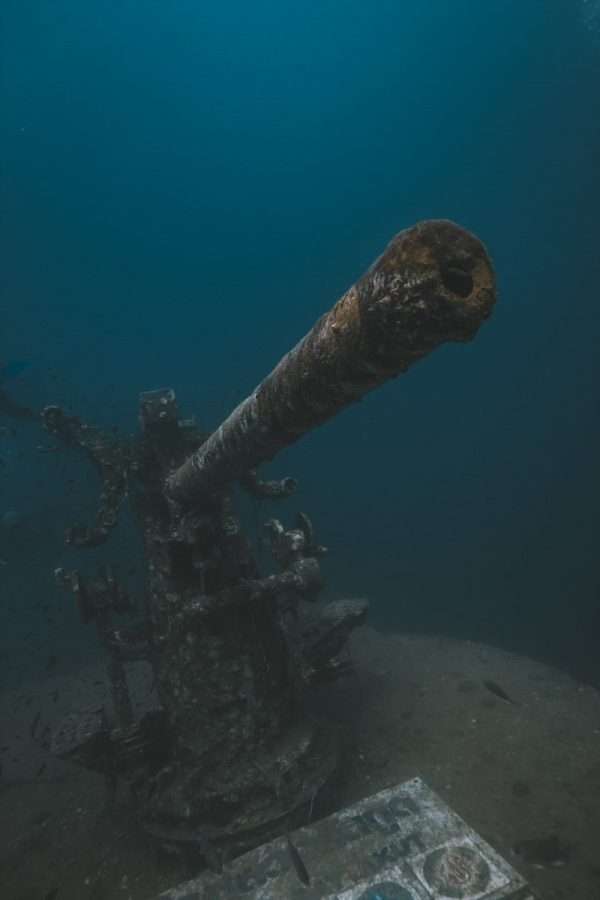 HTMS Sattakut – Specifications
Displacement: 246 tons (Light) and 419 tons (Loaded)
Speed: 16 knots
Length: 48 meters.
Beam: 7 meters.
Endurance: 4,000 miles at 12 knots with 100 tons of fuel.
Capacity: 4 Officers – 24 Enlisted Men and a troop capacity of 6 Officers and 182 Enlisted Men.
Cargo capacity: 75 tons.
Armament during WWII: 5 individual 20mm guns, mounted forward, port, and starboard forward of the wheelhouse.
The keel or base of the HTMS Sattakut is at a maximum depth of between 27 and 30 meters, while the top is at a depth of 19 meters, making this dive more appropriate for advanced divers or those doing their Advanced Adventurer course.
Featuring a 76 mm gun at the bow and a gun at the stern, as well as numerous windows and doors to explore, the HTMS Sattakut is a favorite dive spot for advanced divers.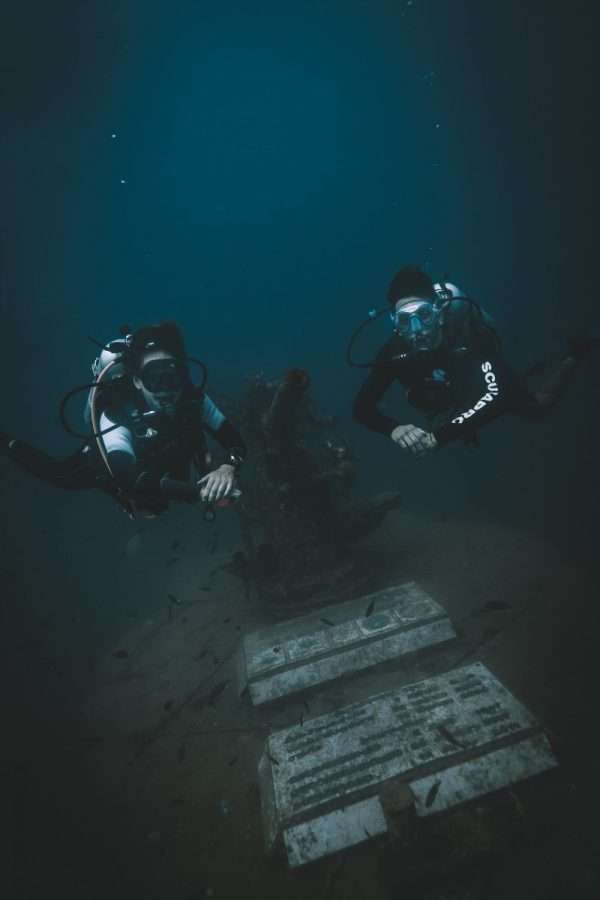 Wreck penetration is certainly a different experience and is only available to those who have been specially trained in the Advanced Wreck Diving course.
Have you dived in the HTMS Sattakut before? How was your experience? Tell us in the comments!