Diving is a practice open to all kinds of people who wish to discover the fascinating underwater world. It's something that needs to be experienced firsthand to truly understand the feeling. In order to enjoy the magnificence of the sea and its inhabiting species, it's necessary to have a basic understanding of safety-related matters, which are taught in the baptism and Open Water courses available at the five diving schools operated by DPM Diving in Thailand, Indonesia, and Spain. These courses allow divers to immerse themselves with complete assurance under the guidance of experienced instructors. One of the things that must be known is the signaling system to facilitate communication underwater, and that's what we'll discuss in this article.
The importance of communication in diving
For obvious reasons, it's not possible to speak underwater, at least not using verbal communication. That's why it's essential to know the universal system of signs and signals used in diving. Through these signals with their own meanings, we can alert others about danger, communicate sightings of species (in fact, many species are associated with specific signals), or provide directions. The international system is taught in all diving initiation courses, and the student must pass an exam that includes questions about these signs, among others.
The most common diving signals
Everything is OK
This signal is so universal that we have even incorporated it into the DPM Diving logo. With this simple gesture, we confirm that everything is going well. It can be used to ask the question or give the response.
Something is not right
If the response to the previous question is negative, we use this gesture, after which we can point with our index finger to indicate the source of the problem.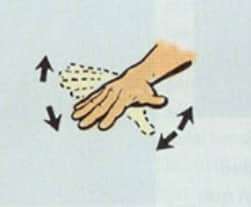 Ascend!
Thumbs up on land may signify that everything is fine, but not when diving. It is used to indicate that the dive is finished and we are ascending to the surface.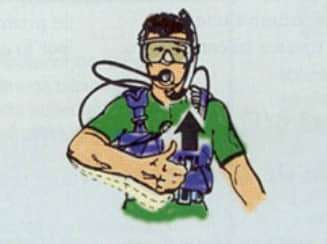 Together
If we need to dive in a group or as a pair, we use this gesture to indicate it.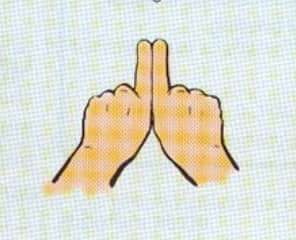 Slower!
If we need to slow down, we move our hand from bottom to top.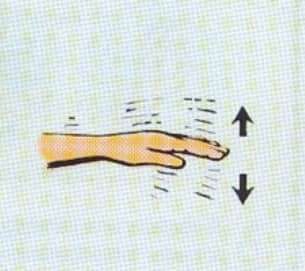 Safety signals in diving
Low on air
This is one of the most important signals because every diver must monitor their remaining air in the oxygen tank. When running low, this signal is used.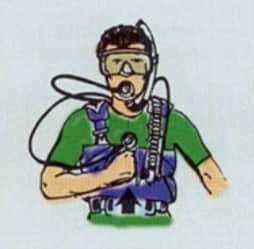 If the situation becomes complicated and a diver runs out of air, we use this signal to share air.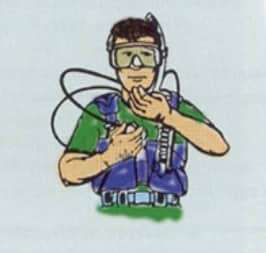 Danger
When any type of danger is detected, we use this signal, extending our arm with a closed fist.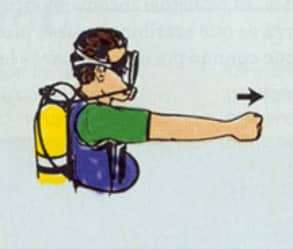 Emergency (on the surface)
When emerging and wanting to communicate a problem to the boat, we make this signal by moving our extended arm laterally.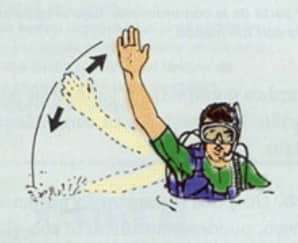 Ear problems
One of the most common issues during diving is ear equalization. For that reason, it has its own signal, which is also very intuitive—simply point to the ear with your index finger.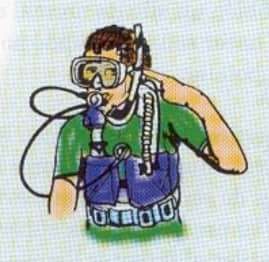 Other communication systems for divers
While the signaling system is the most commonly used by divers, there are other ways to communicate underwater when conditions require it. This includes light signals, performed with an underwater flashlight, which are used in situations of limited visibility, such as cave diving or night dives.
It is also common to use sound as a signal to get a companion's attention. This can be achieved with electronic devices or more rudimentary methods, such as tapping the oxygen tank with a metal object. Written communication is also possible, using small boards with compatible pencils where messages can be written.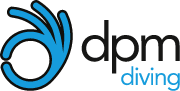 We are a team of Ocean Lovers with a Mission: to Educate, Train and Inspire Divers, creating not only explorers but also Ambassadors of the Ocean. At DPM Diving you can get Diving Courses from total Beginner to Professional Levels. Join Us!