The charms of Nusa Penida are undeniable. spectacular beaches, a local atmosphere far from the hustle and bustle of Bali, delicious and affordable cuisine, and one of the best diving experiences in Southeast Asia. This comes from a diving school that has been exploring the depths of the island and its surroundings for years, identifying the best dive sites. That's why today, from DPM Nusa Penida, we talk to you about Manta Point.
A unique adventure at Manta Point Nusa Penida
This site is known for its large population of manta rays, making it a meeting point for marine enthusiasts and divers from all over the world. In fact, we can assure you that it is one of the most popular diving locations in all of Asia. After all, who wouldn't want to swim alongside these magnificent creatures?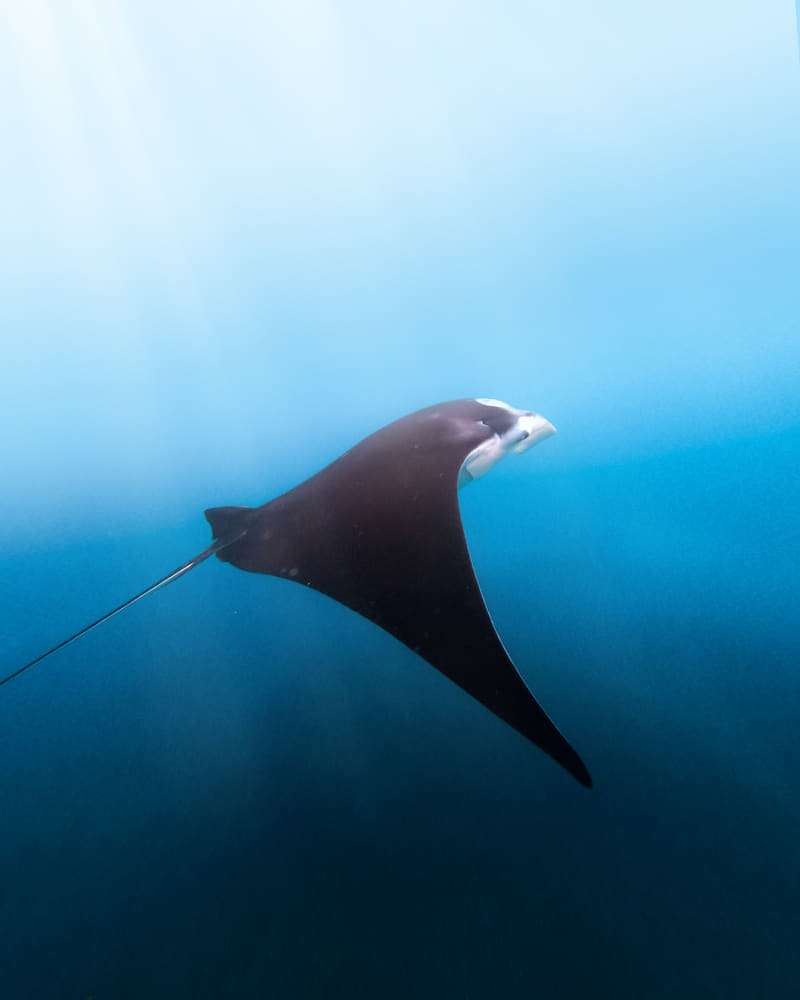 The best time to visit Manta Point is during the dry season, which generally runs from April to October. During this period, water visibility is better, and the chances of encountering manta rays are higher. However, any month of the year can be an excellent opportunity to swim with mantas, especially if you are accompanied by certified professionals with extensive experience like those at DPM Diving.
Swimming with majestic manta rays
Swimming with manta rays is an exciting and once-in-a-lifetime experience. These creatures are impressive due to their size and elegant movements in the water. Their pectoral fins, which can extend several meters in width, allow them to glide gracefully and smoothly. Swimming alongside them will give you the opportunity to appreciate their beauty and agility. Often, manta rays may approach divers or swimmers out of curiosity, but it is important to remember that this interaction should be passive. Avoid swimming towards them or touching them, as they may feel disturbed and swim away.
Where to snorkel in Nusa Penida?
While we always recommend experiencing the full adventure through scuba diving with our DPM Diving Nusa Penida team, snorkeling can be a good alternative thanks to the magnificent visibility of its waters and its rich and varied marine life. In addition to Manta Point, there are other perfect snorkeling spots on the island, such as Crystal Bay, where you can spot turtles, Toyapakeh with its multicolored fish, Bajo Tebing with impressive rock formations, or Wall Bay, where you can swim alongside eagle rays.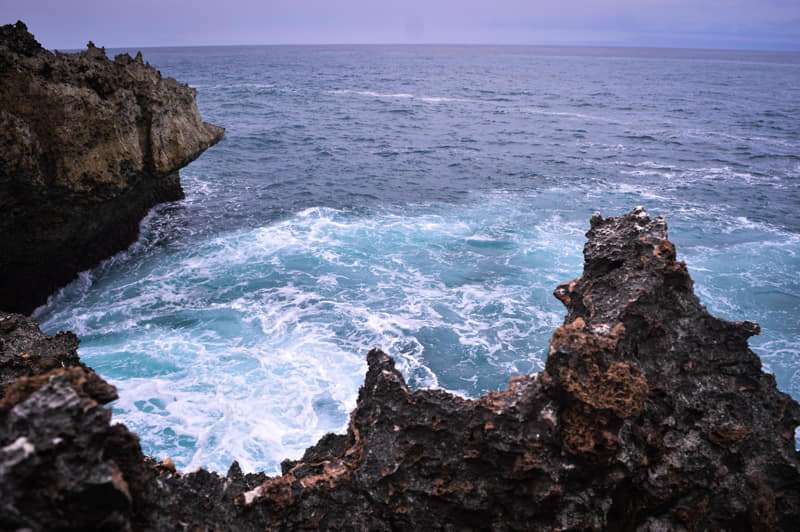 Opt for professional Diving Courses!
But without a doubt, the best way to enjoy the marine life of Nusa Penida and, specifically, be completely amazed at Manta Point, is through scuba diving. We offer all types of courses for both beginner and expert divers, who will be accompanied at all times by accredited professionals with extensive experience in the area. Discover all our courses at DPM Nusa Penida.
Tips for a safe diving experience at manta point
Although manta rays are generally harmless to humans, it is essential to follow responsible diving and snorkeling practices to avoid disturbing marine life. Make sure to respect the guidelines established by our professionals, which include maintaining a safe distance, not touching the animals, and avoiding sudden movements that may bother them.
The importance of manta ray conservation
Manta Point has become a focal point for manta ray conservation efforts. Researchers and conservation organizations work on monitoring and protecting these majestic creatures, as they are vulnerable to environmental changes and human impact. At DPM Diving Nusa Penida, we consider ourselves ambassadors of the ocean, so we apply an environmentally respectful educational approach, raising awareness about the importance of respecting such beautiful and environmentally significant places like Manta Point.